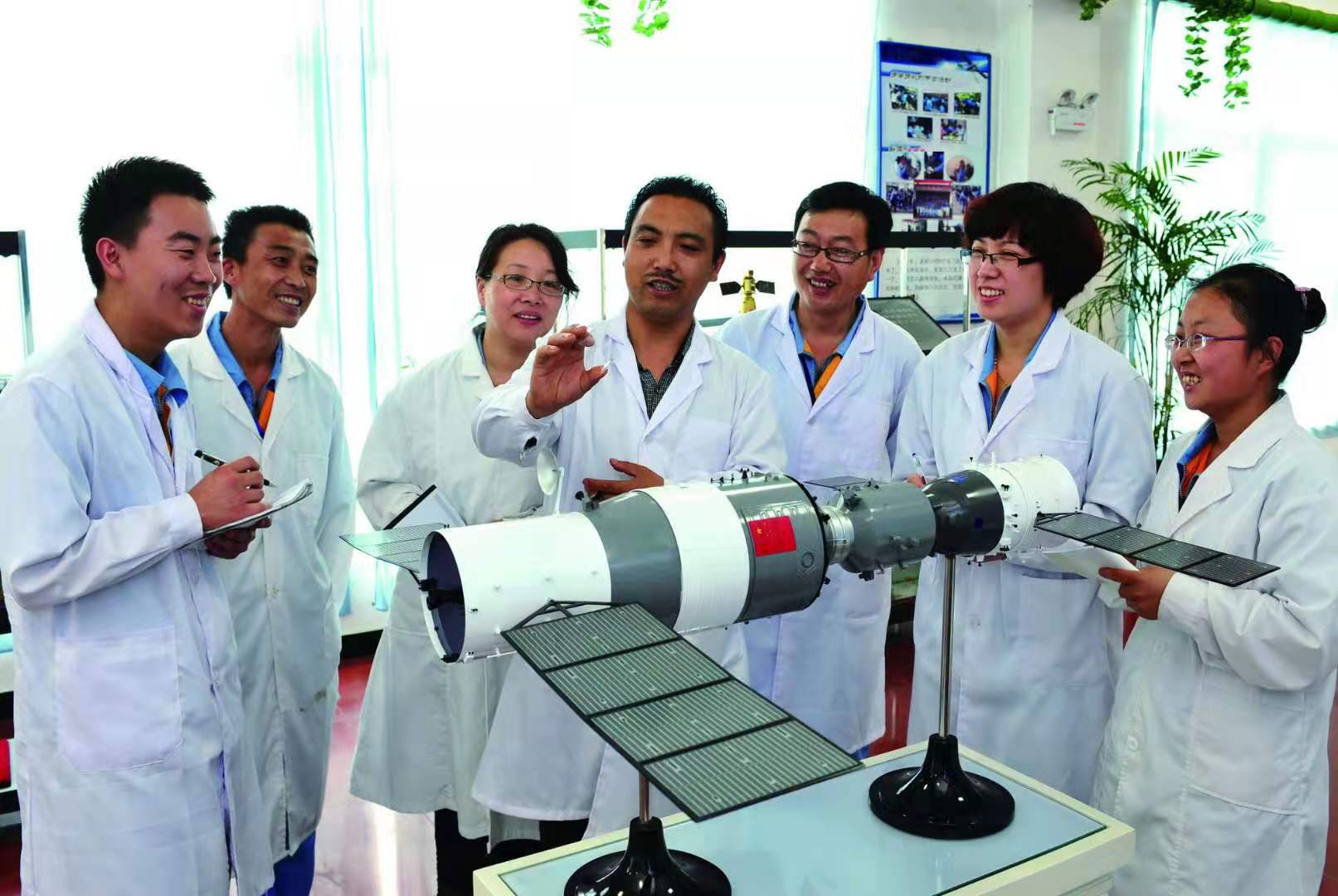 Qinhuangdao is a city full of vigor and vitality, and the best place for the development of talents and investment. It is ranked as a National Demonstration City of Strong City Quality, a First Batch Pilot City of Comprehensive Reform of Service Industry, Comprehensive Reform of Tourism, Innovative City, Smart City, Information Consumption, Low-carbon City, Comprehensive Reform of Pension Service, and a First Batch National Pilot City of City-enterprise Linkage Inclusive Pension.
Comprehensive Strength 
In 2018, the regional GDP was 163.556 billion yuan, an increase of 7.3% over the previous year. Among them, the added value of primary industries was 20.326 billion yuan, up 3.8%; the added value of secondary industries was 54.205 billion yuan, up 7.0%; the added value of the tertiary industries was 89.026 billion yuan, up 8.3%. The per capita GDP of the city was 52,380 yuan, an increase of 6.6%. The added value of the private economy reached 109.87 billion yuan, an increase of 7.8% over the previous year, accounting for 67.2% of the city's total GDP. The annual fiscal revenue was 25.943 billion yuan, an increase of 12.6% over the previous year, of which the general public budget revenue was 13.343 billion yuan, an increase of 12.6%. The per capita disposable income of urban and rural residents increased by 7.9% and 9.2% respectively. 
Economic Structure 
In 2018, the proportion of the three industries was 12.4%, 33.2%, and 54.4%. The contribution rate of the service industry to economic growth was 60.2%, which drove the economic growth by 4.4 percentage points; the added value of the equipment manufacturing industry increased by 14.2%, contributing 53.9% to the growth of the added value of industrial enterprises above designated size; the added value of hightech industries increased by 14.6%. The agricultural industrialization operation rate has maintained a leading position in Hebei Province for ten consecutive years.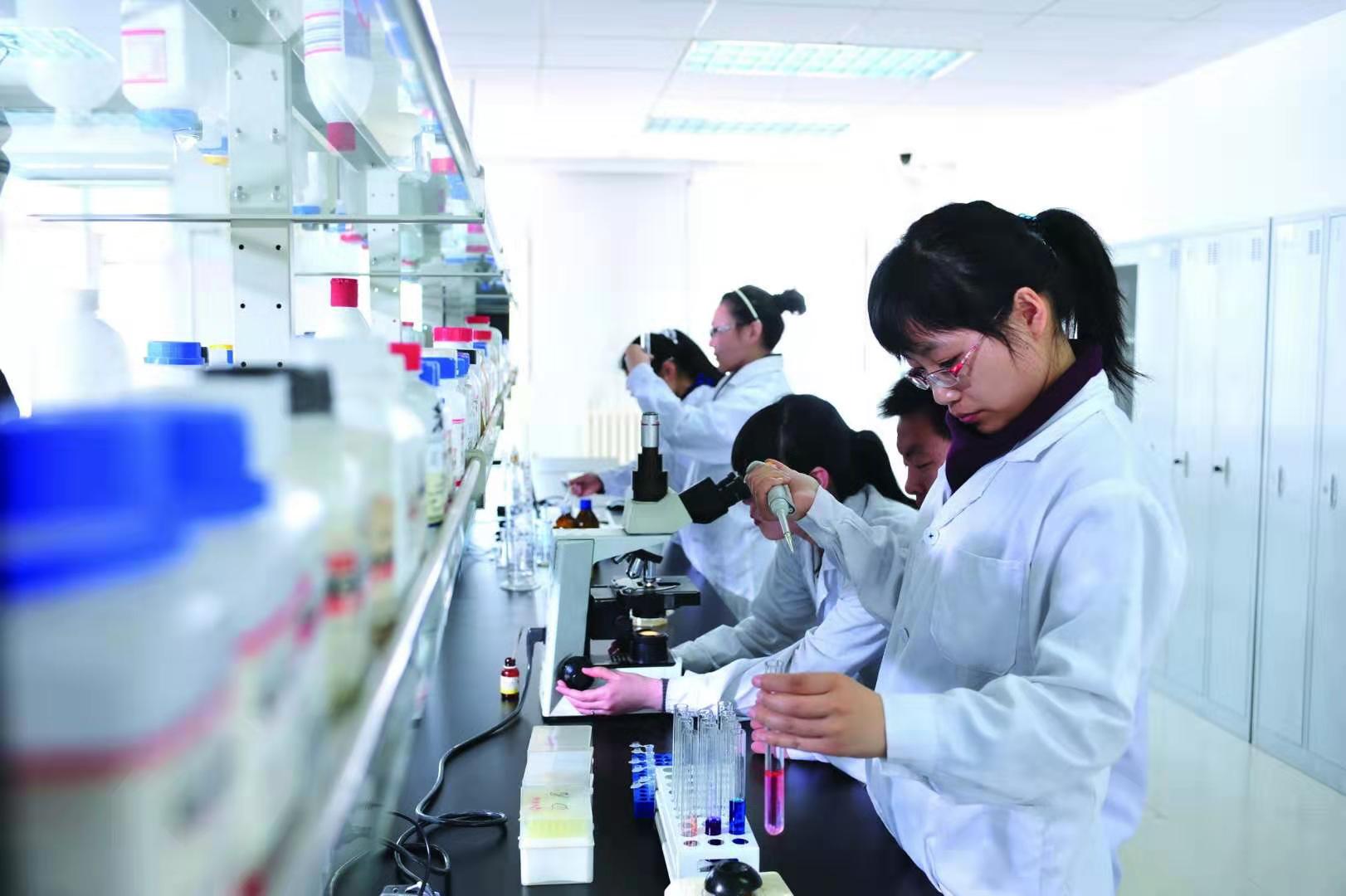 City of Industry 
The first mechanically-manufactured glass factory, the first railway bridge, the first F-class heavy gas turbine, and the first bottle of dry red wine in China were all born here. Qinhuangdao is a world-class automobile wheel manufacturing base, the largest aluminum product manufacturing and processing base in China, the largest grain and oil processing base in the north, a national highquality dry red wine production base, a national heavy equipment estuary base, a million-ton shipbuilding base, and a data industry base. Equipment manufacturing, metal rolling, grain, oil, and food industries have been developed. Electronic information, port logistics, leisure tourism, life and health, and other industries are emerging. Aiming to become a first-class international tourist city, Qinhuangdao is focusing on constructing a modern industrial system characterized by large-scale tourism, healthcare and wellness, and logistics industries, big data processing, intelligence, mobile internet and cloud computing, high-end manufacturing, and modern characteristic agriculture.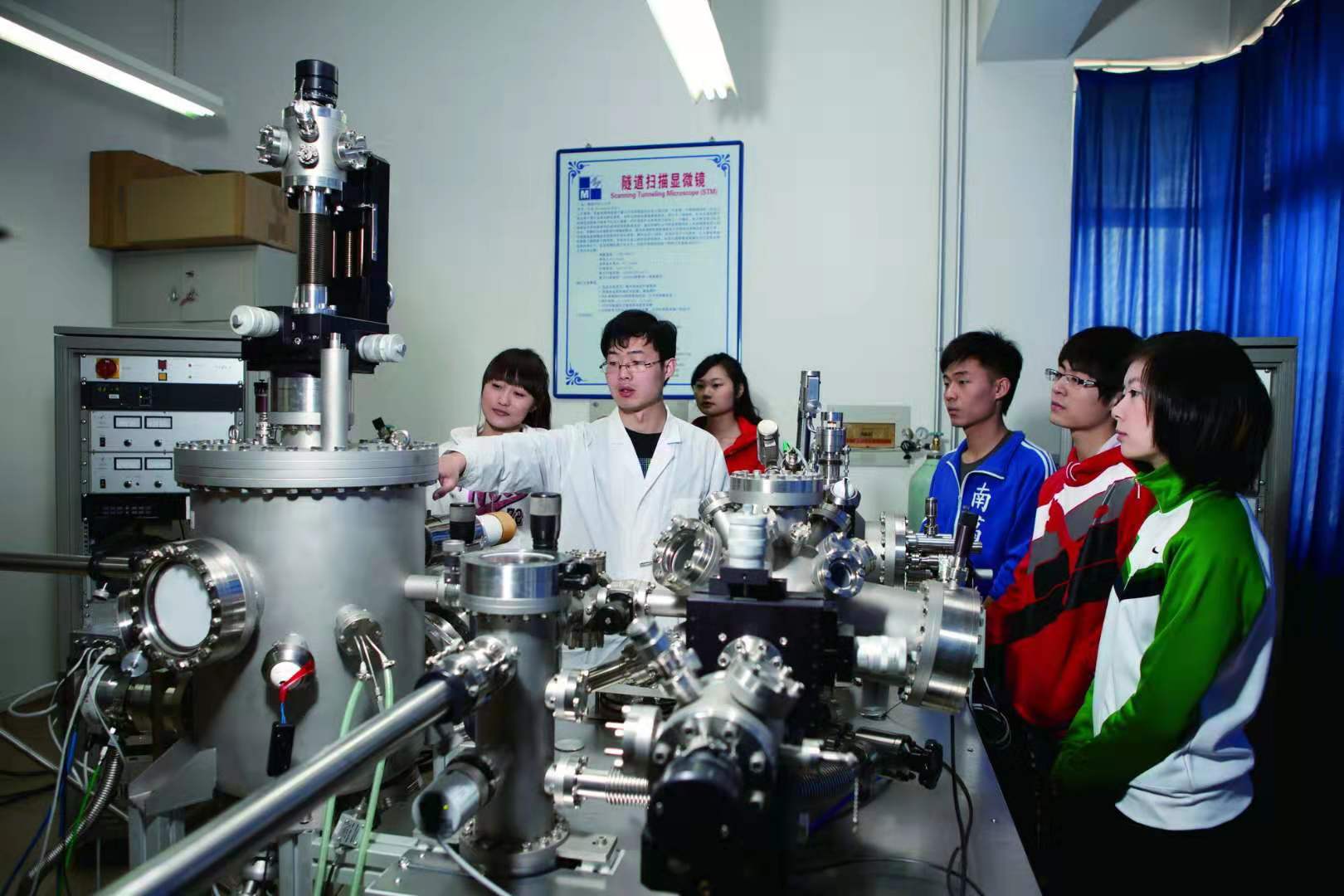 Innovation Drive 
As the national innovative pilot city, there are 13 colleges and universities in Qinhuangdao, including Yanshan University and a number of research institutes of Chinese Academy of Sciences 
from Tsinghua University and Tianjin University, as well as many business incubator bases such as Beijing-Tianjin Talent Innovation Entrepreneurship Park and College Student Entrepreneurship Park. The talent density is the highest within Hebei Province. Due to the in-depth implementation of innovation-driven development strategies, and the promotion of the technology multiplication plan, the number of the high-tech enterprises and technology-based SMEs reached 197 and 2429, respectively. Seventeen companies including Xingjian Glass were selected as provincial "specialized, excellent, special, and new" SMEs, the number of public business centers at the municipal level and above reached 35, and the instrument achievement transformation platform of Tsinghua University Intelligent Equipment Research Institute was put into use. At the end of the year, there were 6 provincial-level industrial technology research institutes, 211 engineering technology research centers (key laboratories) above the municipal level, and 19 academician workstations. Due to the implementation of the "three excellent" cultivation project of intellectual property rights, the number of invention patents per 10,000 people reached 7.9, ranking first in the province. Sino-Swiss Design Port opened as scheduled and 24 companies settled in the port. The project of top talents, science and technology leading talents, and the port city talents programs were implemented, with 100 experts invited as talent ambassadors. Focusing on the activities of "Innovation and Entrepreneurship, Serve the People's Livelihood, and Serve Development", Qinhuangdao will be built into an innovative and entrepreneurial "New Heights" and "Dream Factory", a city of science, technology, and innovation in north China.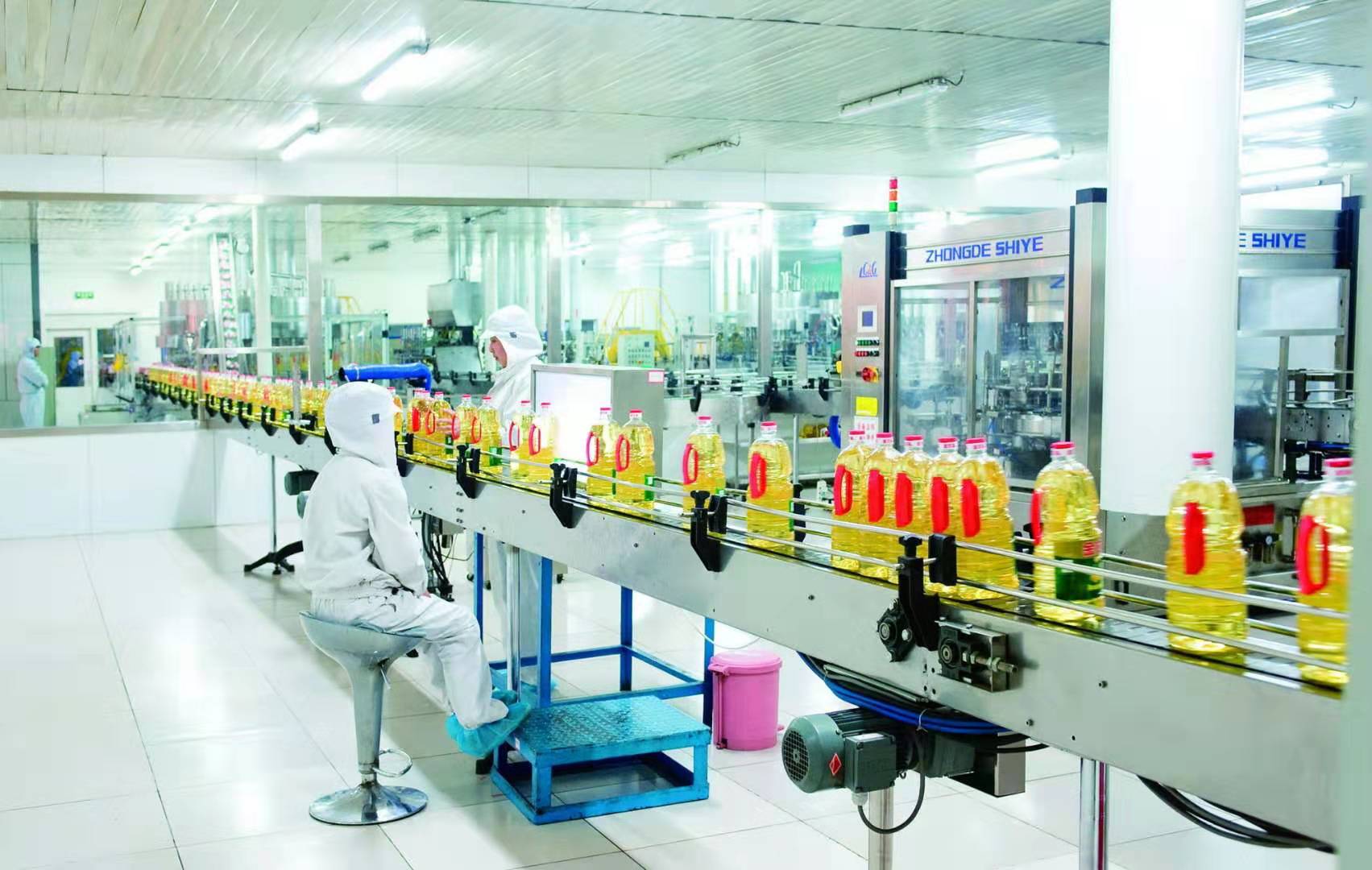 Characteristic Agriculture 
The existing agricultural acreage is 2.86 million mu, the planting area of crops is 3.3 million mu, and the agricultural working population is 1.55 million. In 2018, the total output value of agriculture, forestry, animal husbandry and fisheries was 36.988 billion yuan; the added value was 21.971 billion yuan, accounting for 12.5% of the city's GDP. The characteristic industry cluster of grain and oil, forest fruits, vegetables, Chinese herbal medicines, pigs, broilers, fur animals, fleshy sheep, and aquatic products were formed. Eight province-level modern agricultural parks and recreational agriculture demonstration zones were added, and Qinhuangdao has became the only experimental demonstration city for sustainable agricultural development in Hebei Province. As a large grain and oil processing market in north China, there are 34 large-scale grain and oil processing enterprises such as Lihua Starch, Pengtai Flour, and Jinhai Grain and Oil, with a combined annual processing capacity of over 5 million tons. Changli and Funing were ranked as key regional counties of the Circum-Bohai Sea vegetable facility, and "Mafangying Cucumber" was listed among the Top 10 local characteristic vegetables in Hebei Province. Qinhuangdao City has become the largest bay scallop breeding base and a national superior agricultural products (scallop) industrial belt in China. The Changli sea cucumber has been identified as the First Batch Characteristic Agricultural Products Producing Area in Hebei Province, becoming the national aquatic product processing demonstration base and the largest aquatic product export processing base in Hebei Province. Qinglong is an important county for the production of Chinese herbal medicines in Hebei Province.'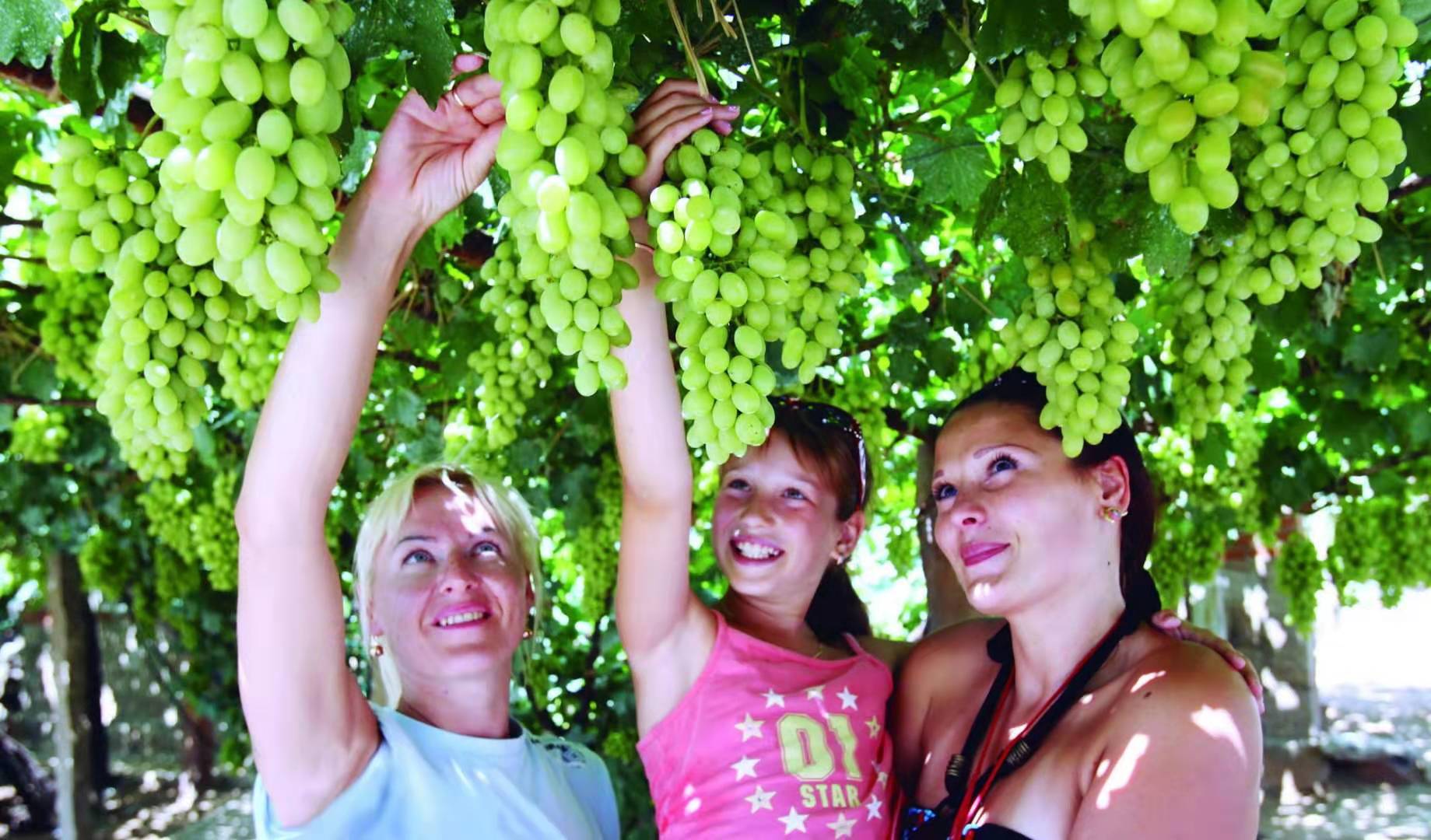 Dry Red Wine Industry 
The wine-producing region of Qinhuangdao is located in the wine grape growing belt at northern latitude. The climate and soil conditions are richly endowed by nature. With more than 400 years of grape planting history, it produced the first bottle of dry red wine in New China, and witnessed the historical changes of China's independent brewing of dry red wine. After more than 30 years 
of development, the wine-producing region of Qinhuangdao has established a relatively complete system of wine grape growing and wine production system. At present, the wine grape planting area is 60,000 mu, and there are 48 wine enterprises, forming the highend wine brewing enterprise cluster of Huaxia Great Wall, Maotai, Shangri-La, Langgs, Diwang, Jinshi, Haiya Bay, Liuhe Mountain Villa, and Renxuan, with an annual processing capacity of 210,000 tons. In addition, there are more than 10 supporting companies such as bottle making, color printing and packaging, brewing equipment manufacturing, and oak barrel producing, and therefore it was rewarded the honor of "Wine City in China ".
Tourism Industry 
Tourism is the basic industry of Qinhuangdao. Focusing on the construction of a first-class international tourist city, and an all-forone tourism demonstration zone, Qinhuangdao has spared no effort to boost tourism in "mountains, sea, and villages". The 2nd Hebei Conference on Tourism for Development was successfully held in Qinhuangdao, enhancing the brand effect of "Mountains and Sea of Qinhuangdao· Health Care Resort", and attracting 30 billion yuan of social capital with 3 billion yuan of government infrastructure investment. The marine bus of Xin'ao Group was officially put into operation, and the 100-year-old port was transformed and revitalized. The start-up area projects such as the Oath Garden and the cruise ship terminal were put into use, and the 1,200-mu Xigang Garden was officially opened. The 100-year local railway has successfully transformed into the sole Shanhai Tourist Railway in China. The 100-kilometer Great Wall Tourist Highway has been completed and opened to traffic, which opened the thoroughfare for the mountains and sea tourism. The characteristic theme towns such as Tiannv Town, Grape Town, and Bancheng Town represent new highlights of the all-for-one tourism. The 1st Qihuangdao Conference on Tourism for Development was held successfully, and 13 tourism projects with a total investment of 29.2 billion yuan were signed. Projects such as the Jialong Shanhaiguan Cultural Tourism Resort and the Yuerong Resort Hotel Complex have been accelerated, and a number of new business projects such as Heart Paradise and Huaxia Yiyang Nursing Manor have been completed. In 2018, it received 62.512 million domestic and foreign tourists, achieving a total tourism income of 82.487 billion yuan, an increase of 19% and 25.3% respectively.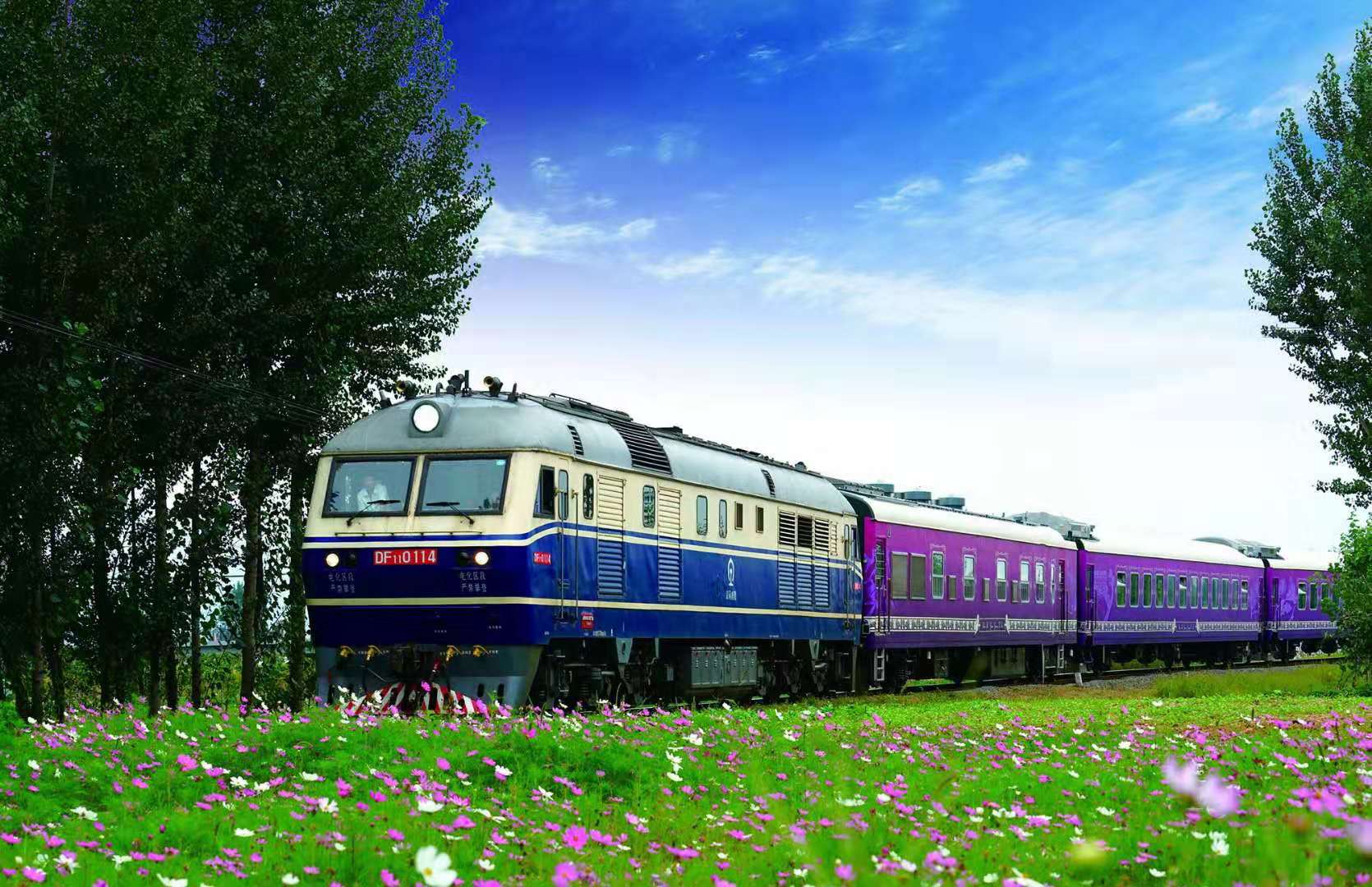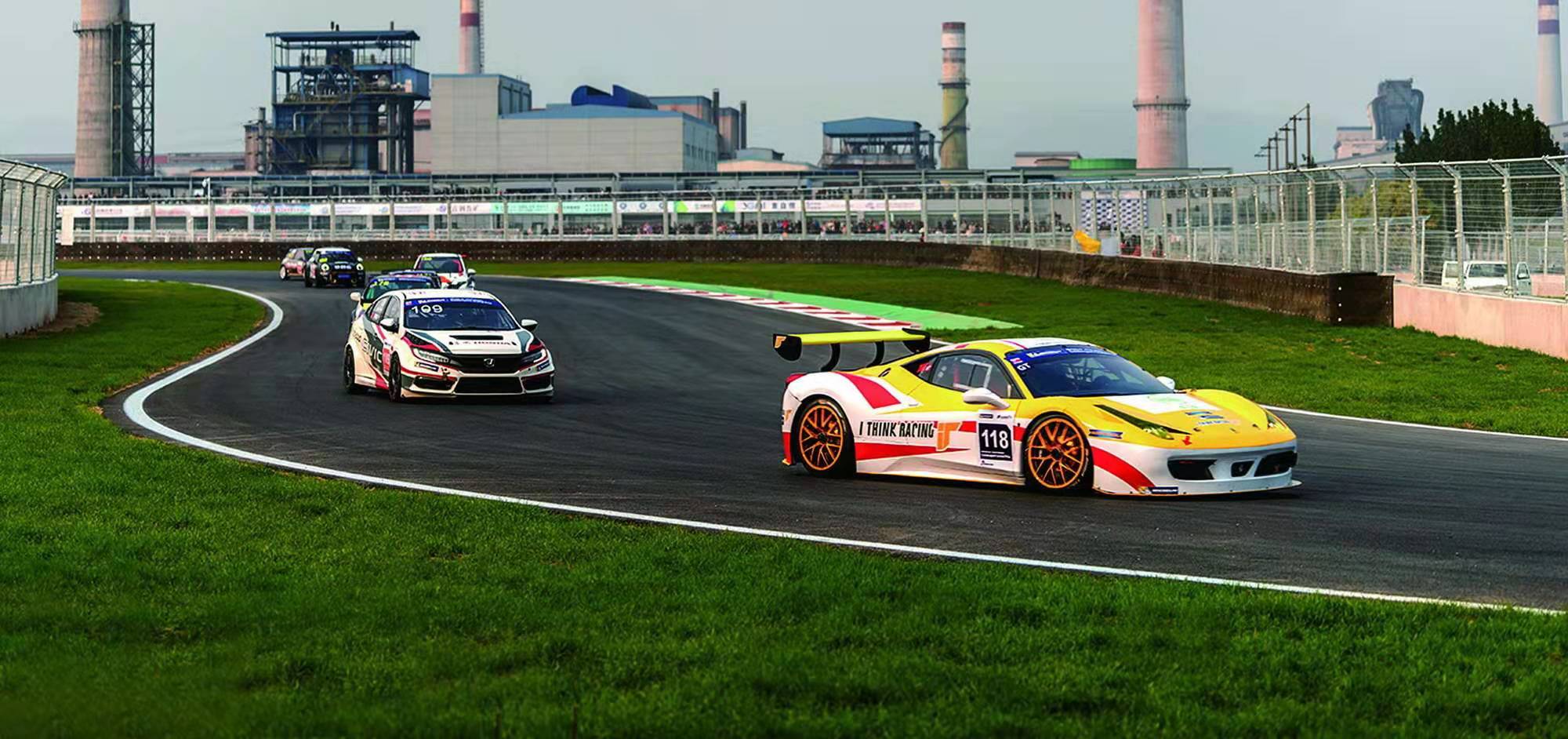 Health Care Industry 
Health is the foundation of happiness. With the support of the National Development and Reform Commission and other ministries and commissions, Beidaihe National Life and Health Industry Innovation Demonstration Zone was approved and made significant progress, and efforts were made to build a five-in-one industrial cluster of "Hospital, Medicine, Health Care, Fitness and Tourism". 40 projects with a total investment of 34.6 billion yuan have been accelerated, and more than 10 high-end projects such as the Germany Pannaeus Medical Center have settled in the Beidaihe Life Science Park. The Syncytial Reproductive Center and Cell Preparation Center have been ready for operation. The state regional medical centers are under construction, Beidaihe International Cancer Hospital and Beidaihe Cardiovascular Hospital have been started, and the domestic high-level medical resources such as the Peking University Third Hospital have been accelerated. National projects including the Qinhuangdao Research Institute of National Rehabilitation Aids Research Center have been introduced. Whistamp has become the largest manufacturer of functional medical innovative equipment in China. Kangtai Medicine has become one of the largest medical device R&D and production bases in China. Taisheng GRS International Rehabilitation Center has been put into operation. The 2018 China Rehabilitation Aids Industry Innovation Conference, China Health Care Industry Development Forum, and Life Science Summit were held. Two rehabilitation aid industrial parks in Qinhuangdao Development Zone and Beidaihe New District have been under construction, and the health care center in North China has already taken shape. 
Promising Land for Opening up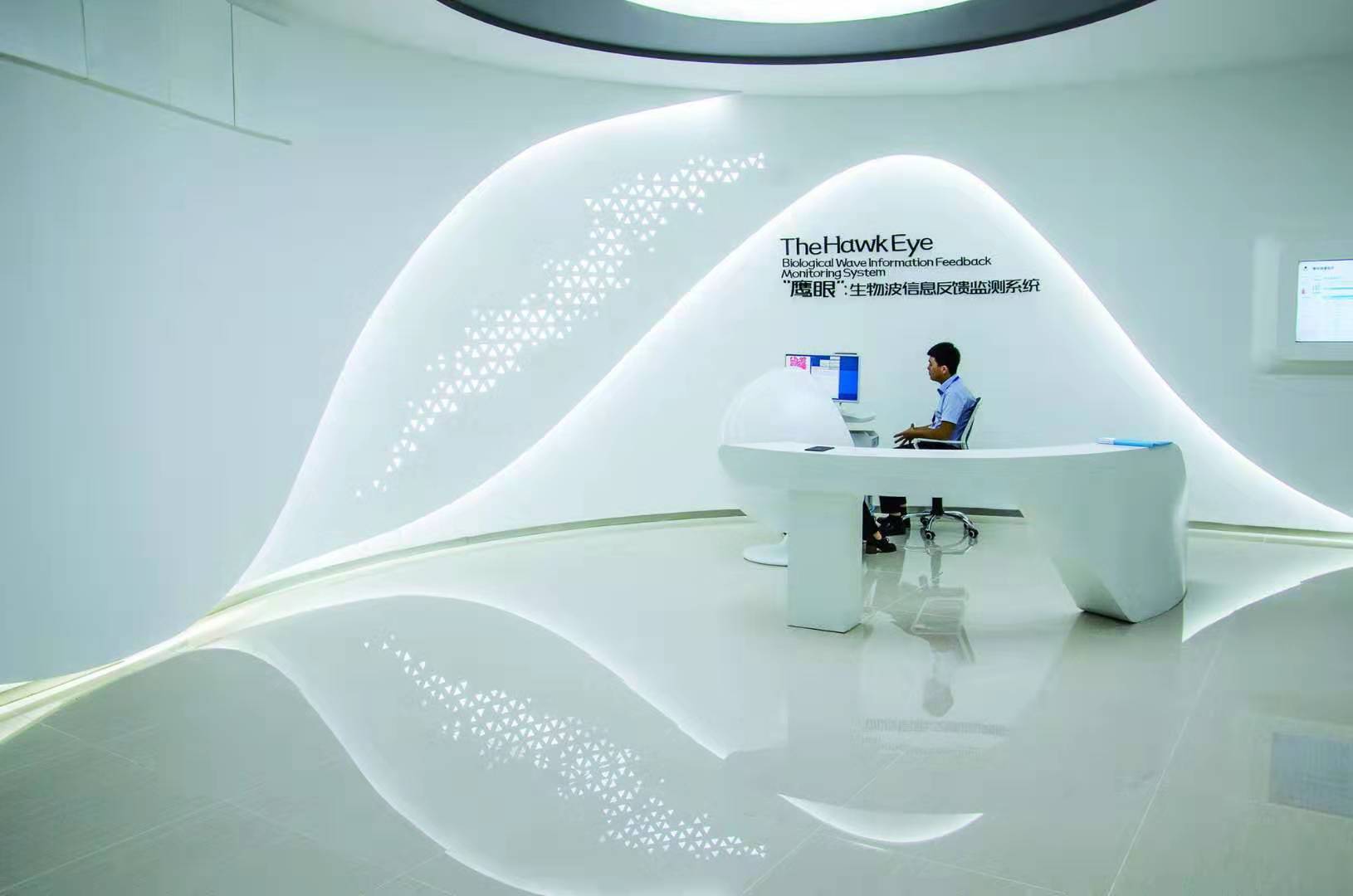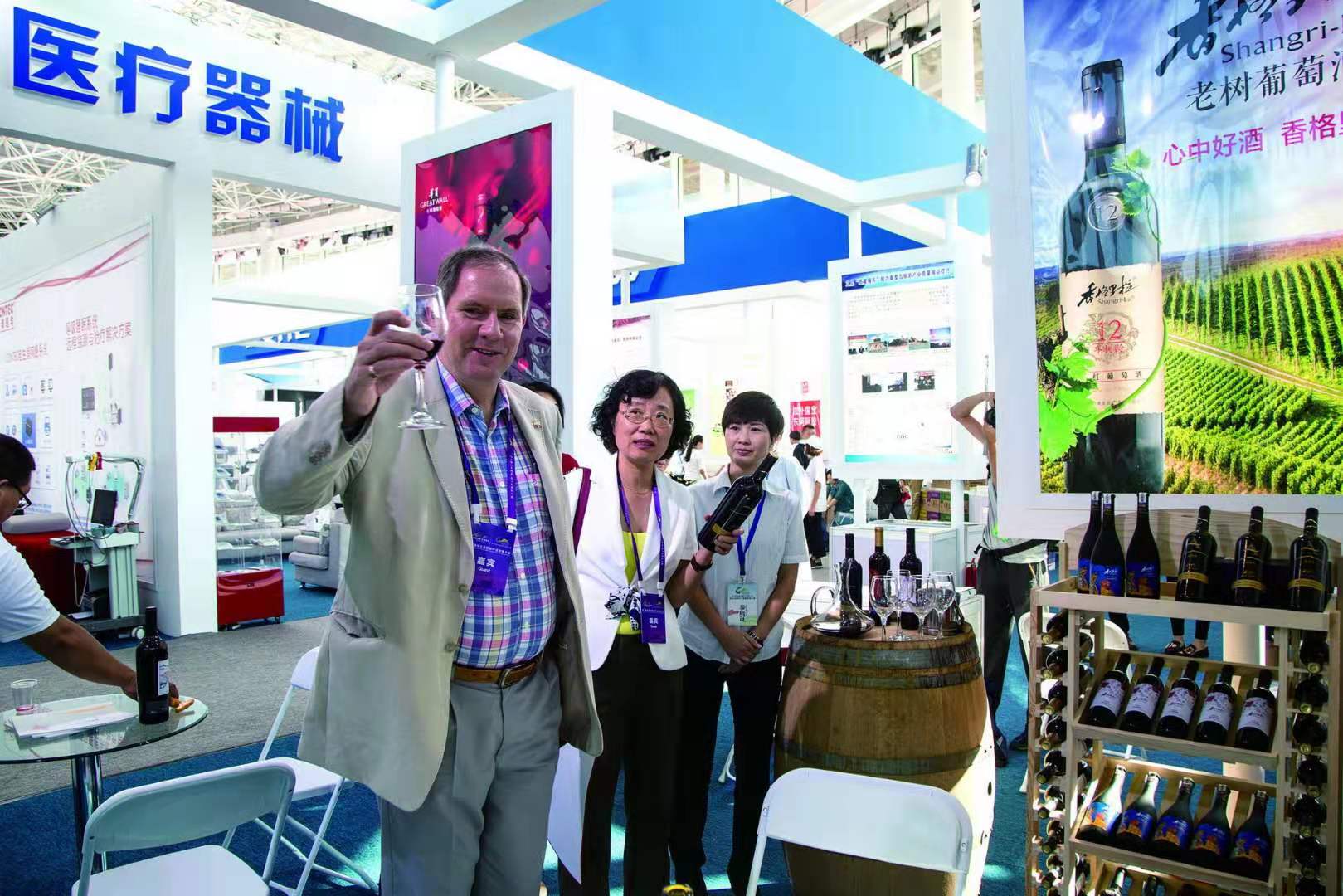 Open carriers have been established, such as state-level development zones, export processing zones, and university science parks. Merchants from 57 countries and regions have been attracted to invest in Qinhuangdao including Alcoa, German Wilo, and Japanese Asahi Glass. Qinhuangdao has established economic and trade relations with more than 170 countries and regions, and more than 20 Fortune 500 companies and well-known multinational companies have invested in Qinhuangdao. It has established friendly exchanges and cooperation with more than 20 cities in the United States, Italy, Japan, South Korea, and South Africa. Vigorously implementing the strategy of strengthening the city by opening up, it has successfully held a series of activities such as the China Rehabilitation Aids Industry Innovation Conference, Beidaihe Life and Health Industry Development Forum & the 2nd Life Science Summit, Hebei Returned Overseas Chinese Doctors Grassroots Innovation and Entrepreneurship & Qinhuangdao International Talents Entrepreneurship Week. The actual utilization of foreign capital in 2018 was 1.109 billion US dollars, an increase of 8.5%, including foreign direct investment of 1.086 billion US dollars, an increase of 7.1%, contractual foreign investment of 597 million US dollars, an increase of 2.40 times. The total export value of the year was 23.716 billion yuan, an increase of 10%. It has been successfully integrated into the coordinated development of Beijing-Tianjin-Hebei, implemented 153 cooperation projects with Beijing-Tianjin, further deepened cooperation with Beijing Enterprises Group and Beijing Capital Group, half completed the project of Beijing Energy Thermoelectricity Cogeneration, and finished the overall relocation project of Beijing Jingwei Co., Ltd. It has actively integrated into the "Belt and Road" construction, and the Korea-China-Mongolia International Ship-rail Connecting Container Line was put into operation.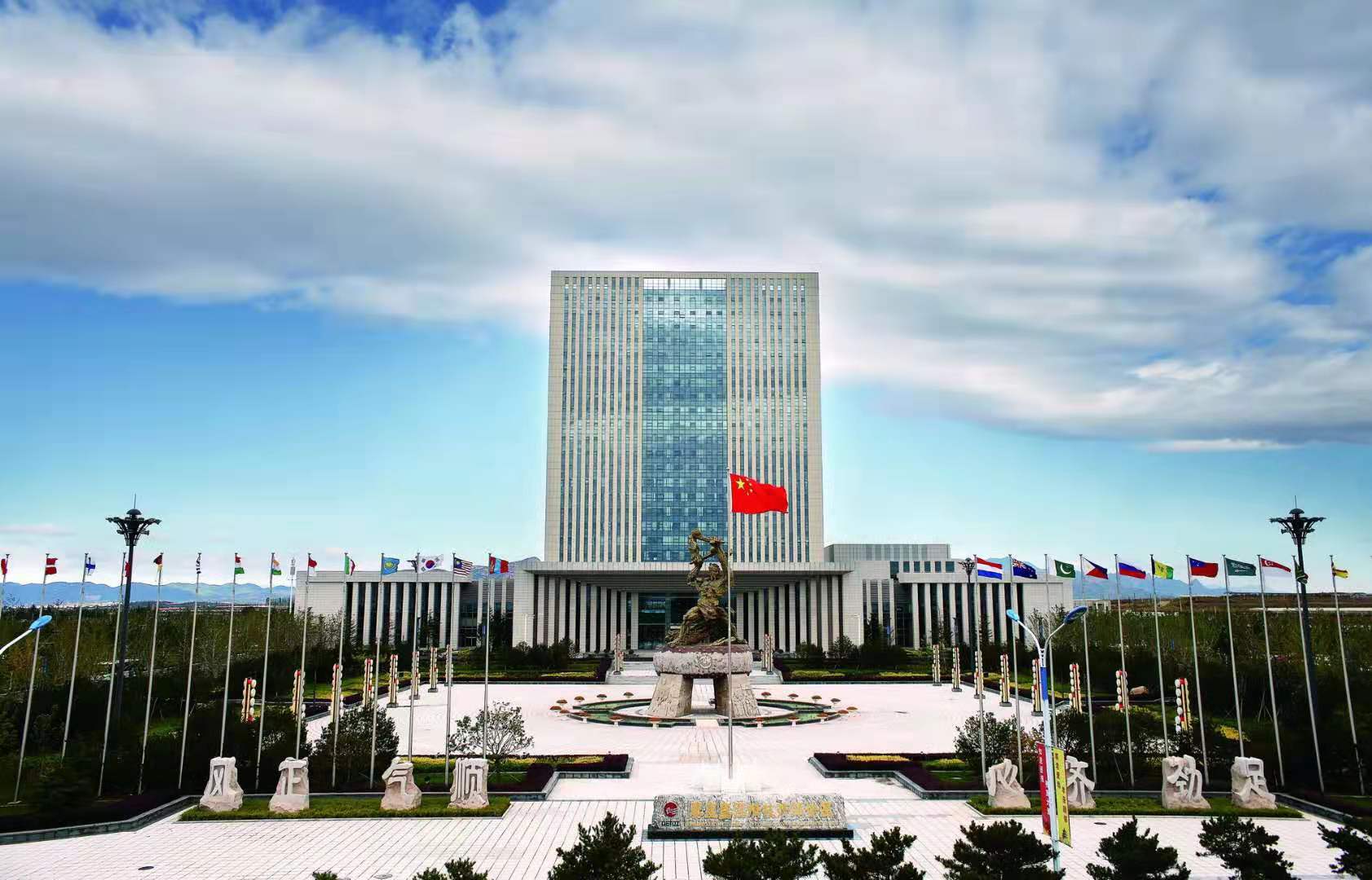 Qinhuangdao Economic and Technological Development Zone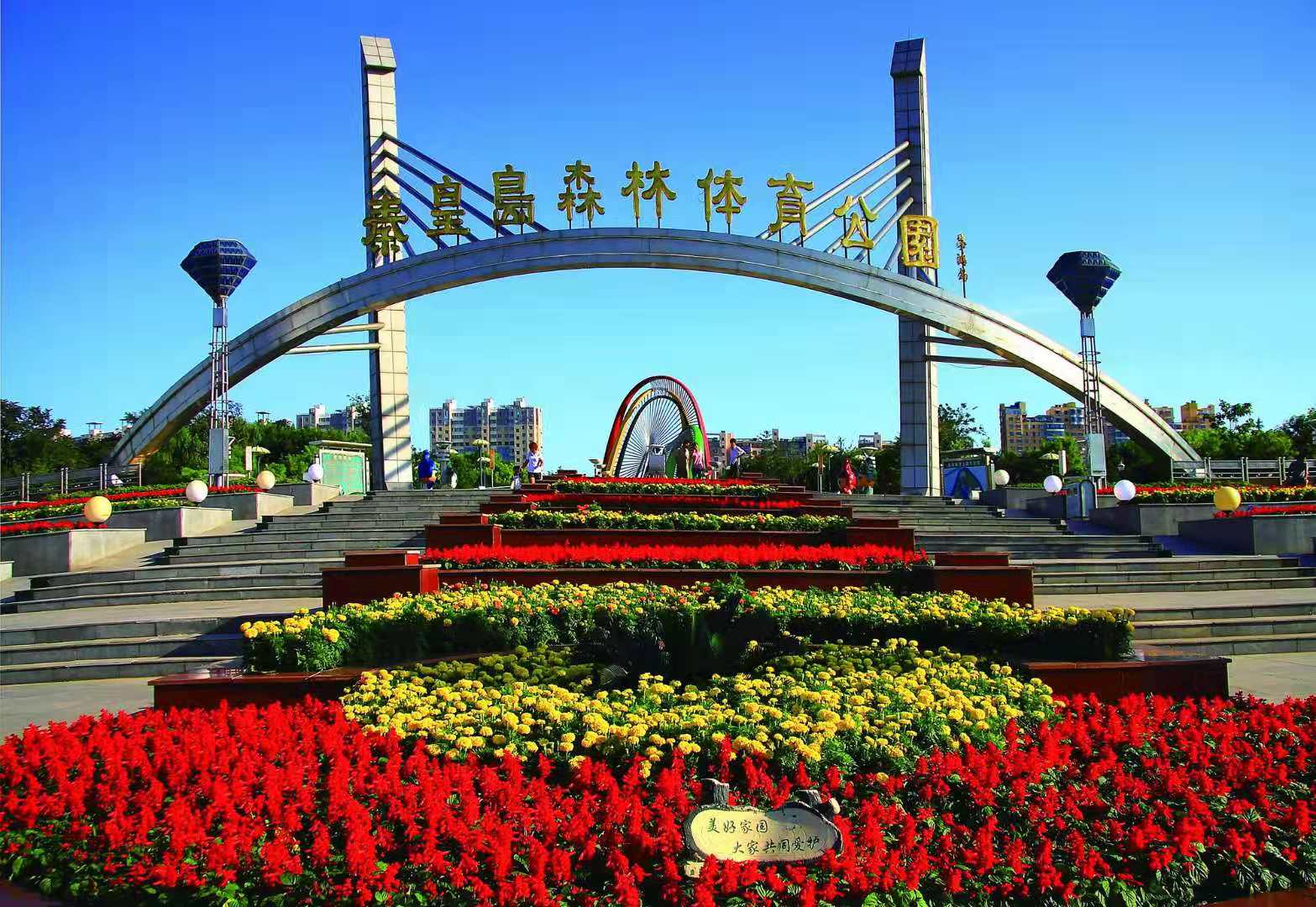 Qinhuangdao Economic and Technological Development Zone is in the first batch of national economic and technological development zones in Hebei Province approved by the State Council 
in 1984. It is located in the center of the emerging Bohai Bay Economic Belt with a total planned area of 128 square kilometers, and the resident population of about 300,000. It is divided into two areas, east and west. The former is located east of Laolongtou (The Old Dragon's Head) of Shanhaiguan, where the ten-thousand-li Great Wall starts, the west is adjacent to Beidaihe, the famous summer resort. It has a coastline of 6 kilometers and a sea area of 23.81 square kilometers. It has built a modern, multi-functional, comprehensive and green eco-industrial park, integrating national-level export processing zones, national-level university science and technology parks, and national-level high-tech entrepreneurial service centers. It has become a window for reform and opening up in Hebei Province, and one of the most dynamic economic entities in the Circum-Bohai Sea Economic Circle. It has successively won the honorary titles such as "Creativity Development Zone in China, Best Investment Environment Development Zone, Most Development Potential Park, Economic Development Advanced Development Zone in Hebei, and the First Batch of National People's Livelihood Improvement Model Development Zone", and has ranked Top 30 of National-level Development Zone of Comprehensive Strength.
Beidaihe New District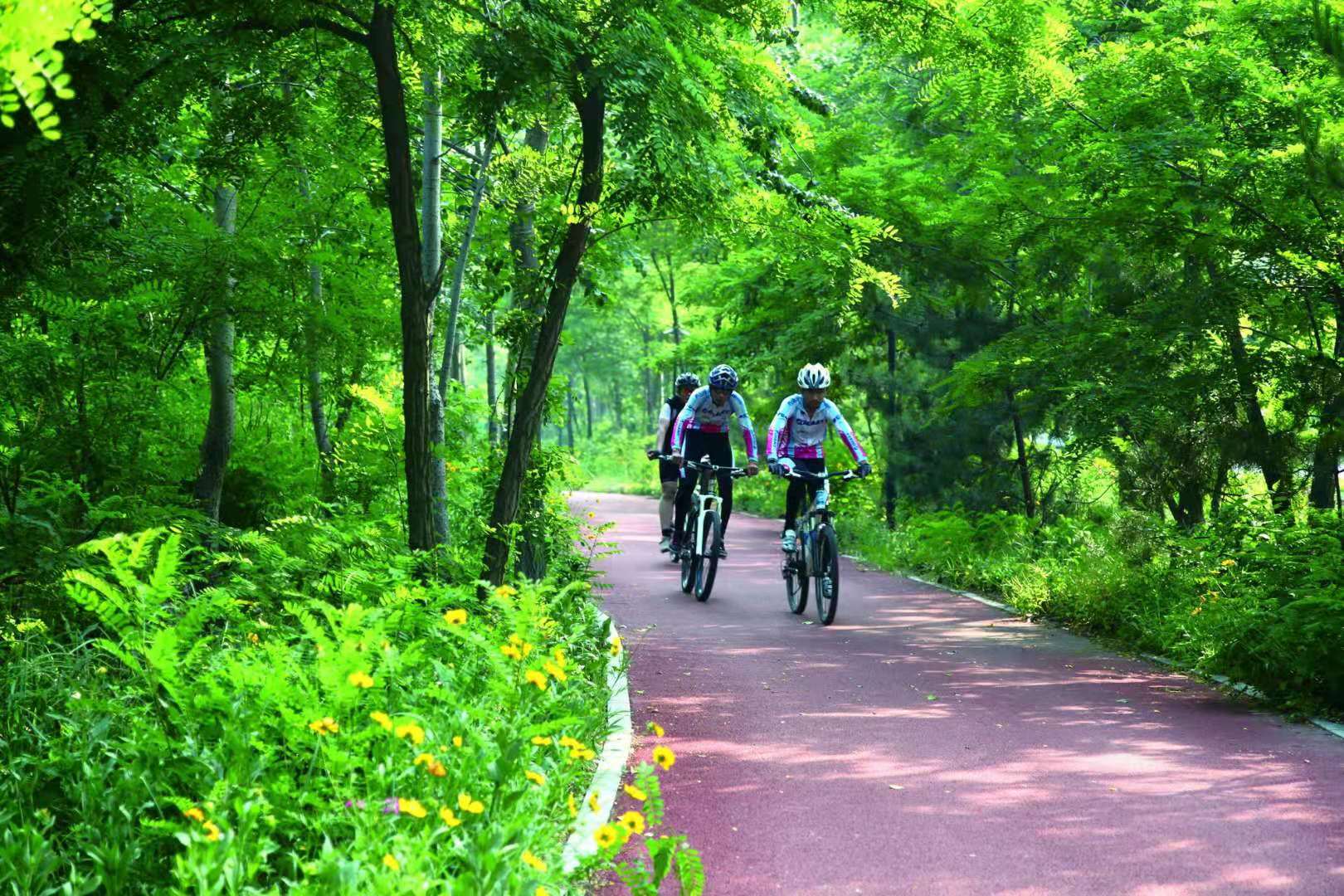 Beidaihe New District is adjacent to Daihe River in the north, Luanhe River in the south, Jingha Railway and Yanhai Expressway in the west, and the Bohai Sea in the east, with a total area of 425.8square kilometers, a coastline of 82 kilometers, and a population of 169,000. On September 28, 2016, the Beidaihe Life and Health Industry Innovation Demonstration Zone was approved by the State Council, consisting of Beidaihe New District, Beidaihe District, and Beidaihe Airport Area, with a planned area of 520 square kilometers, and the core area located in Beidaihe New District 
with an area of 40 square kilometers. Adhering to the principle of "world vision, international standards, Chinese characteristics, high-point positioning", it has vigorously developed its health 
service industry, its health manufacturing industry, and healthy agriculture. It has built a large-scale health industry cluster of "Hospital, Medicine, Health Care, Fitness and Tourism", and has accelerated the formation of five major spatial layouts of "science, education, leisure, recreation and tourism in the north, life health in the center, ecological economy in the south" and the "airport bonded zone in the west", sparing no effort to create a "four-city strategy" 
demonstration zone, and become a growth magnet for economic development and an international recreational tourism destination.