It aims to better mobilize the rich cultural resources in the museum, promote Chinese glass culture, so that more young people would go to the museum, understand glass history in practice, and continuously improve their cultural literacy, and the museum would truly be a "second classroom" for the young people. Based on the special exhibition and the collection of cultural relics of the Qinhuangdao Glass Museum, the training course is divided into cultural relic knowledge, quality promotion, and exhibition hall practice, aiming to strengthen their cognition and understanding of the Chinese civilization through targeted training, cultivate their sense of social responsibility, gradually enhance their oral and body language skills, and strive to build a platform for children to practice and express themselves.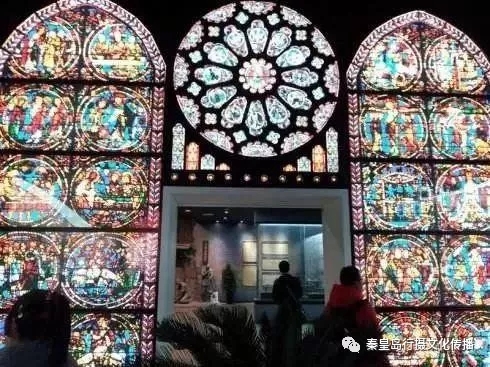 Contents of the training: Themed with the basic display of "The Light of the Heaven and the Earth" in the Qinhuangdao Glass Museum, and based on the exhibitions of the ancient glass and its development, the cradle of China's glass industry, China's contemporary glass industry, and the bright glass world, to teach them the knowledge of glass, history, etiquette, and narration through systematic training, so that they are confident to show themselves in front of the audience.
Activity process: Participants will be interviewed first, then get trained and assessed, and awarded certificates in the closing ceremony.

Recruitment targets: Primary school students in grades 3 to 6 (no more than 20 students), who are competent in mandarin and expression, with good figure and appearance, enthusiasm and courage.

Registration time: December 11 to 20, 2019

Interview time: From 9:30 to 11:00 in the morning on December 21, 2019

Training time: From 9: 30 to 11: 30 in the morning from January 10 to19, 2020 (closed on Monday, January 13)

Fare: No fare

Registration ways:

1. On-site registration: Receive the registration form at the front desk of Qinhuangdao Glass Museum, fill it out and hand it over to the front desk staff.
2. Online registration: Log in to the official website of Qinhuangdao Glass Museum, read the related information, download the registration form, fill it out and send it to the designated email address qhdblbwgsjb@163.com. There is no limit to the number of applicants, but the winner will be no more than 20.

Venue: Qinhuangdao Glass Museum

Consulting Tel: 3998555, 3369007
Notes:

1. If you can not come for some reasons after successful registration, please contact Qinhuangdao Glass Museum one day in advance to cancel the appointment in case that the other people want to participate. (Please call 3998555/3369007 or add QQ group chat 127882037 to cancel the registration)
2. If you failed to obey the rule 1, you would lose your opportunity to participate in the future activities.

Welcome to join us and learn knowledge of glass, history, etiquette, and narration, it will be your unforgettable and meaningful memory!

International Channel
http://www.qhdnews.com/en/index/
International Channel Mobile Client