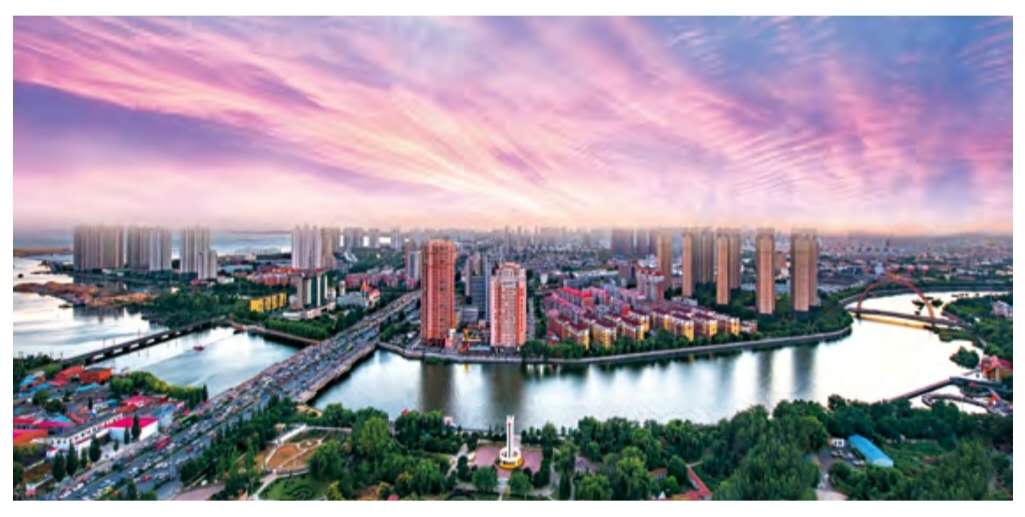 A City of Vitality
Qinhuangdao is a city full of vigor and vitality, and the best place for the development of talents and investment. We adhered to the principle of steady progress in 2019, insisted on the new development concept, promoted high-quality development, and focused on the supply-side structural reforms to implement the strategy of forging the city with ecological balance, strengthening the city by industry, prospering the city by opening-up, and casting the city by civilization. The city's economy was generally stable, the industrial structure was more optimized, high-quality development has achieved obvious results, people's lives have continued to improve, social undertakings have developed in an all-round way, and the construction of strong coastal city, beautiful port city, and international city was promoting, which laid a solid foundation for building a well-off society in an all-round way.
Overall Strength
In 2019, the annual GDP of the region reached 161.202 billion yuan, an increase of 6.7% over the previous year calculated at comparable prices. The total amount and growth rate ranked eighth and seventh in the province, respectively. The added value of the first industry was 20.632 billion yuan, a decrease of 0.6% over the previous year; the added value of the second industry was 53.014 billion yuan, an increase of 6.7% over the previous year; the added value of the tertiary industry was 87.556 billion yuan, an increase of 8.5% over the previous year. The annual fiscal revenue was 28.023 billion yuan, an increase of 8% over the previous year, of which the general public budget revenue was 14.414 billion yuan, an increase of 8%. The per capita disposable income of urban and rural residents increased by 7.5% and 8% respectively.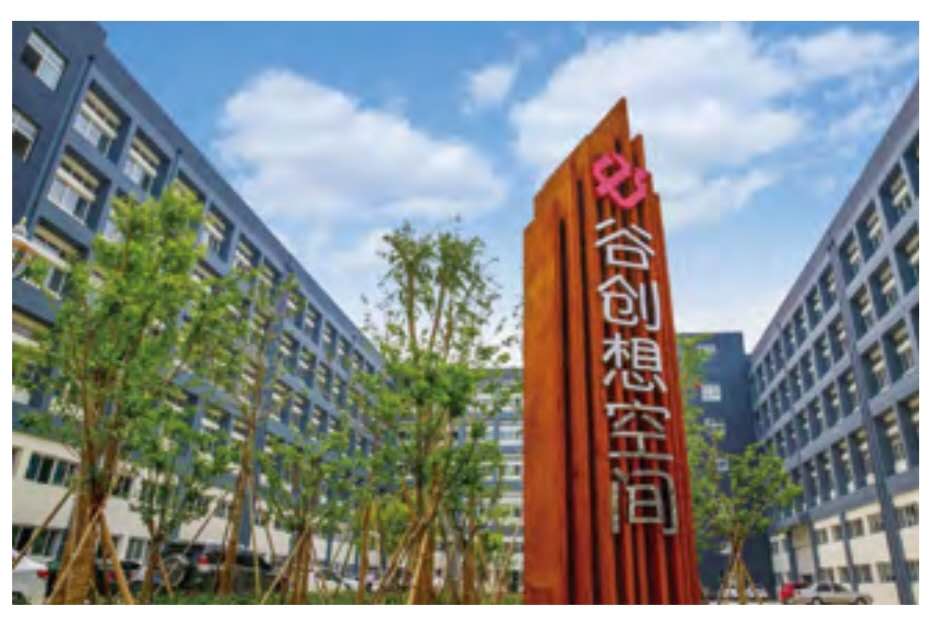 Economic Structure
In 2019, the ratio of the three industries is 12.8:32.9:54.3; the contribution rate of the service industry to economic growth is 67.1%; the contribution rate of the equipment manufacturing industry to the growth of value-added industries above the designated size reaches 30.2%; the added value of high-tech industries and strategic emerging industries increased by 9.9% and 9.7%, respectively; the agricultural industrialization operation rate reached 72%, ranking first in the province.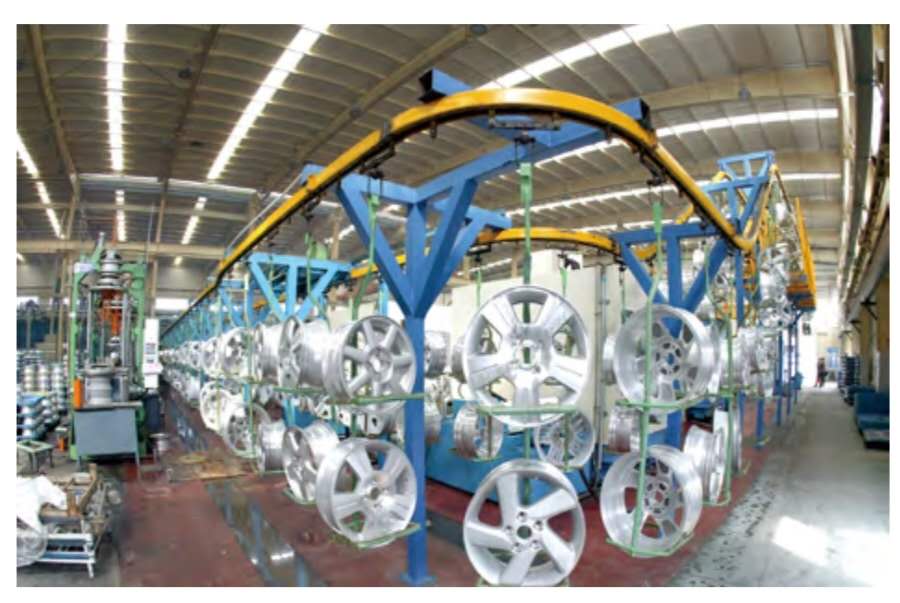 Modern Industry
The first mechanically-manufactured glass factory, the first railway bridge, the first F-class heavy gas turbine, and the first bottle of dry red wine in China were all born here. Qinhuangdao is a world-class automobile wheel manufacturing base, the largest aluminum product manufacturing and processing base in China, the largest grain and oil processing base in the north, a national high-quality dry red wine production base, a national heavy equipment estuary base, a million-ton shipbuilding base, and a data industry base. Equipment manufacturing, metal rolling, grain, oil, and food industries have been developed. Electronic information, port logistics, leisure tourism, life and health, and other industries are emerging. Aiming to become a first-class international tourist city, Qinhuangdao is focusing on constructing a modern industrial system characterized by large-scale tourism, health care and wellness, and logistics industries, big data processing, intelligence, mobile internet and cloud computing, high-end manufacturing, and modern characteristic agriculture.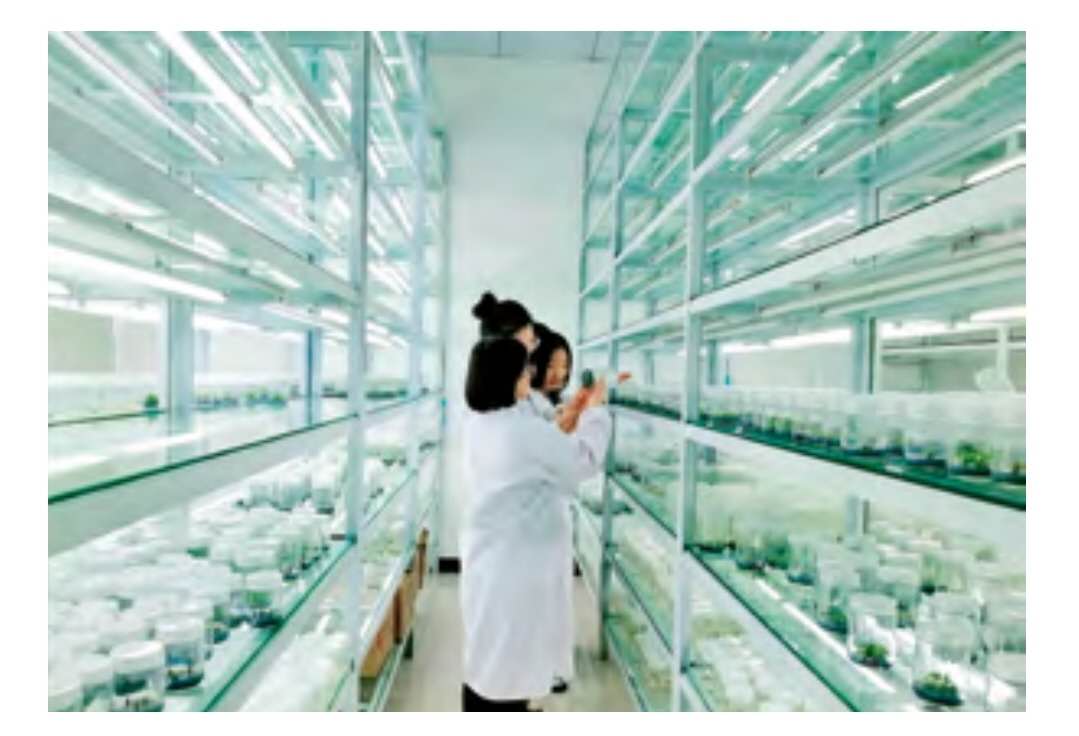 Modern Agriculture
The existing agricultural acreage is 2.85 million mu, the planting area of crops is 3 million mu, and the agricultural working population is 1.55 million. In 2019, we accelerated the adjustment of the agricultural structure, and made every effort to develop characteristic agriculture, quality agriculture, green agriculture, brand agriculture, and scientific and technological agriculture, a modern agricultural system integrating functions of agricultural production, processing, logistics, and social services has been initially formed, with the grain and oil processing, animal husbandry, aquatic products, vegetables, Chinese medicinal materials, and characteristic forest fruits as the leading products. Shanhaiguan Cherry and Qinglong Atractylodes lancea were listed among the 2nd batch of characteristic agricultural product advantage areas in Hebei Province.Shanhaiguan Cherry, Lulong Vermicelli, Lulong Sweet Potato, Changli Marten, and Zushan Radix bupleuri were elected as the 1st batch of geographical indication brands. 3 villages were rated as national model village for "one village, one product". 48 agricultural industrialization projects of more than 10 million yuan were implemented, Jinhai Grain and Oil, Hongdu Group, and Jiacheng Industry were listed the national key leading enterprises, and the agricultural industrialization operating rate reached 71%, maintaining the top of the province for 15 consecutive years. The National Fur Animal Industry Development Conference was successfully held; Changli Wine was selected as the top ten high-end regional brand in the province; Lulong Sweet Potato and Changli Meiguixiang Grape became the top 20 regional public brands in the province; Beijing Capital AgriBusiness and Food Group signed a strategic cooperation framework agreement with our city. Lulong County has become a national model county for agricultural product quality and safety, and Funing District and Lulong County have become national pilot counties for the utilization of livestock and poultry waste. Xigucheng Village in Beidaihe District was awarded the most beautiful leisure village in China. Beidaihe Village was successfully selected as the first batch of key tourism villages in China, and two boutique routes were selected as national boutique scenic spots routes of leisure agriculture and rural tourism.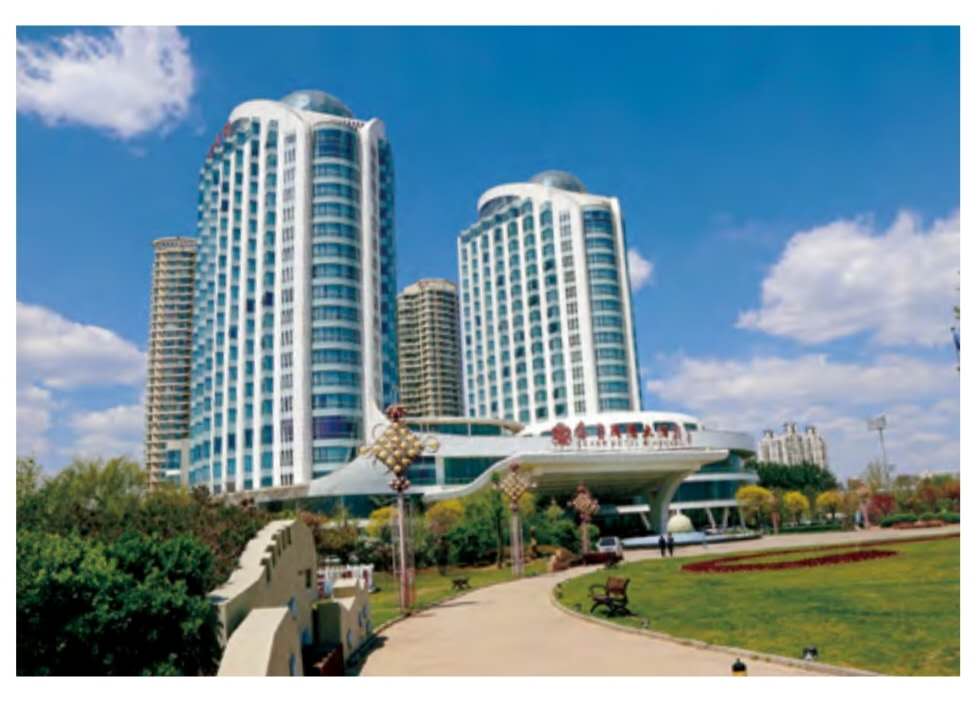 Modern Service Industry
Expansion and efficiency of modern service industry. The added value of the service industry was about 55%. 50 service enterprises above designated size, and 100 catering companies were approved. The service industry is accelerating. The added value was 87.256 billion yuan, an increase of 8.5% over the previous year, and the growth rate accelerated by 0.2 percentage points. Among them, the transportation, warehousing and postal industries realized an added value of 18.393 billion yuan, an increase of 6.7% over the previous year; the wholesale and retail industry realized an added value of 10.708 billion yuan, an increase of 10% over the previous year; and the lodging and catering industry realized an added value of 4.113 billion yuan, an increase of 9% over the previous year; the financial industry realized an added value of 8.188 billion yuan, an increase of 7.9% over the previous year; the real estate industry realized an added value of 10.157 billion yuan, an increase of 7% over the previous year; other service industries realized an added value of 33.165 billion yuan, an increase of 9.1% over the previous year. Cargo throughput of the port was 219 million tons, down 5.4%; container throughput was 617,300 TEUs, up 5.6%. At the end of 2019, there were 378,900 fixed telephone users, 4,072,600 mobile phone users, of which 2,683,800 mobile phone users with 4G and above. Fixed Internet broadband access users reached 1.1933 million.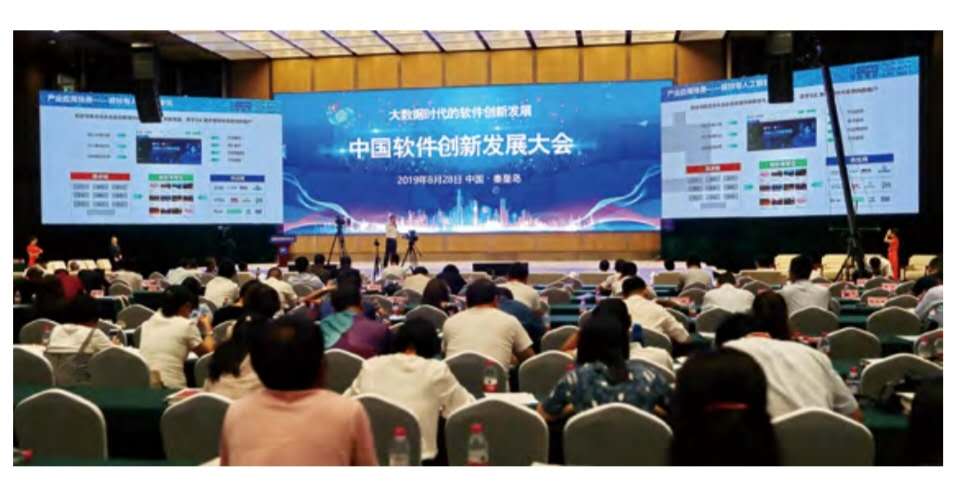 Emerging Industry
Emerging industries are cultivated and strengthened. The Beidaihe Innovation Demonstration Zone for Life and Health Industry was under construction, the construction of Changli Science and Technology Innovation Base of Zhongguancun Life Park has been accelerated, and the six major centers of the International Health Center were fully operated; the electronic information industry has achieved main business income of 12.8 billion yuan, an increase of 15%. The 4th China Health Care Industry Development Forum, the 2nd China Rehabilitation Aids Industry Innovation Conference, and China Software Innovation Development Conference were held, a batch of cooperation achievements were signed and implemented, which laid a solid foundation for the development of strategic emerging industries such as big health, rehabilitation aids, and information services.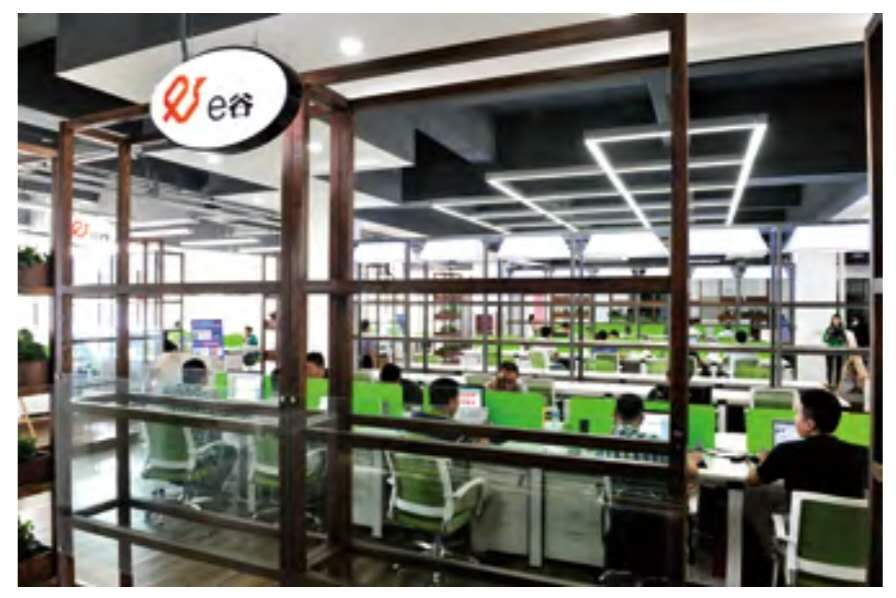 Future Industry
We carried out strategic cooperation with Hebei Mobile and Hebei Unicom in the field of 5G, 5G+Industrial Internet project with CITIC Dicastal, Hebei Unicom and Hebei University of Technology, to promote the integrated development of smart industries. The 1st phase of Zhongke Remote Sensing and Space Industrial Park was put into operation, and the construction of Hebei Yiguangyun Data Industrial Park was accelerated. 29 companies settled in Zhongrui Design Port, and the 2nd phase of the expansion project has been launched. Industrial design has accelerated the empowerment of traditional industries.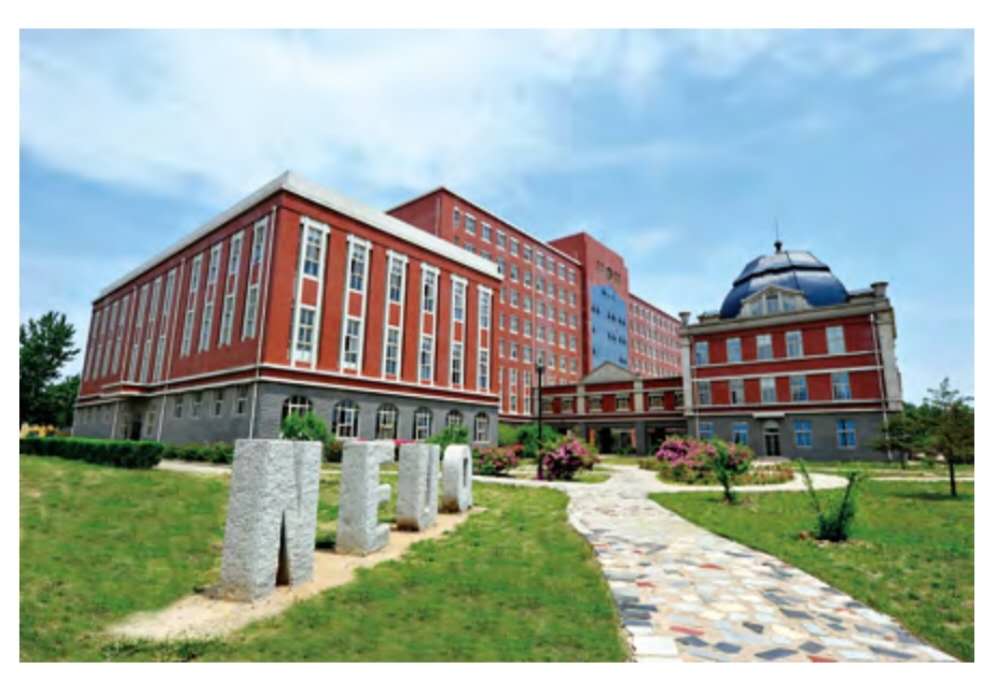 Innovation Drive
As the national innovative pilot city, there are 13 colleges and universities in Qinhuangdao, including Yanshan University and a number of research institutes of Chinese Academy of Sciences from Tsinghua University and Tianjin University, as well as many business incubator bases such as Beijing-Tianjin Talent Innovation Entrepreneurship Park and College Student Entrepreneurship Park. The talent density was the highest in Hebei Province. 398 scientific and technological plan projects were organized and implemented in 2019, of which 70 projects received national and provincial funding of 45.73 million yuan, and 10 projects received provincial-level scientific and technological progress awards; 410 technology contracts were concluded with a turnover of 6 billion yuan. There were 73 new high-tech enterprises in the city, with a total of 270;455 technology-based SMEs were identified, with a total of 2,835. By the end of 2019, there were 39 new municipal engineering technology research centers (key laboratories), and 5 science innovation platforms such as provincial industrial technology research centers, technology centers (key laboratories), academician workstations, with a total of 232.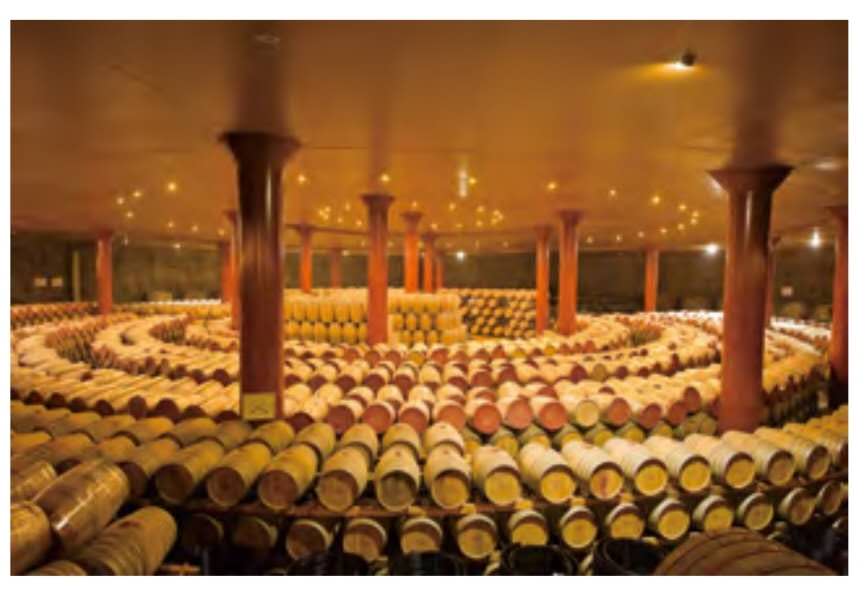 Dry Red Wine Industry
The wine-producing region of Qinhuangdao is located in the wine grape growing belt at northern latitude. The climate and soil conditions are richly endowed by nature. With more than 400 years of grape planting history, it produced the first bottle of dry red wine in the New China, and witnessed the historical changes of China's independent brewing of dry red wine. After more than 30 years of development, the wine-producing region of Qinhuangdao has established a relatively complete system of wine grape growing and wine production system. At present, the wine grape planting area is 60,000 mu, and there are 48 wine enterprises, forming the high-end wine brewing enterprise cluster of Huaxia Great Wall, Maotai, Shangri-La, Langgs, Diwang, Jinshi, Haiya Bay, Liuhe Mountain Villa, and Renxuan, with an annual processing capacity of 210,000 tons. In addition, there are more than 10 supporting companies such as bottle making, color printing and packaging, brewing equipment manufacturing, and oak barrel producing, and therefore it was rewarded the honor of "Wine City in China ".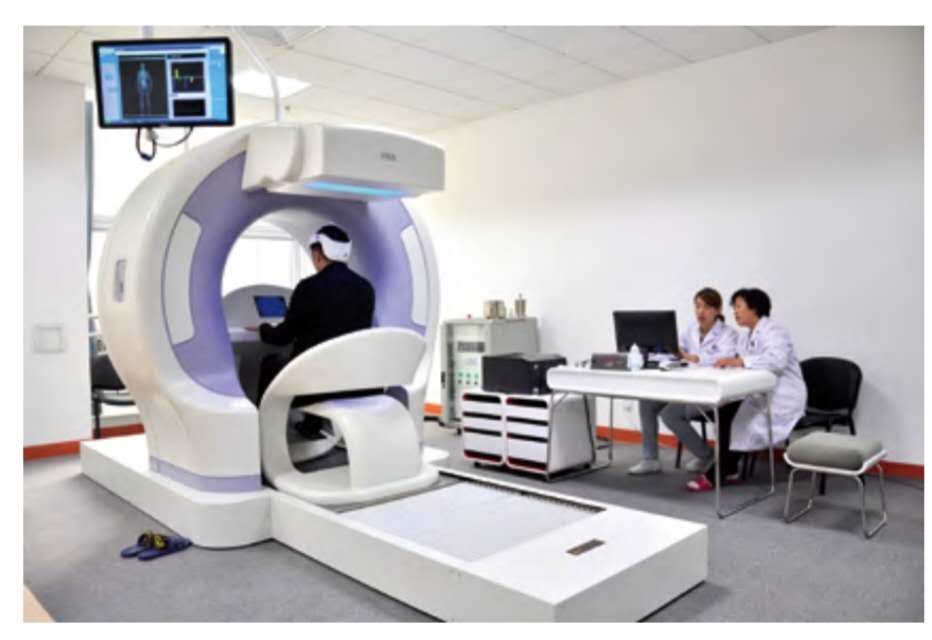 Health Care City
The brand "Healthy Qinhuangdao" was well known across the country. We have actively explored the ecological value realization mechanism, vigorously promoted the construction of the Beidaihe Innovation Demonstration Zone for Life and Health Industry, and focused on the building of a five-in-one industrial cluster of "Hospital, Medicine, Health Care, Fitness and Tourism", 11 special plans have been finished, and 32 projects with a total investment of 41.2 billion yuan have been accelerated. The 4th China Health Care Industry Development Forum, and the China Rehabilitation Aids Industry Innovation Conference were held. 27 supporting policies have been introduced to provide pilot tests for the country to formulate inclusive policies in terms of new technologies, new drugs, and new device approvals. 15 famous experts including 9 academicians from the Chinese Academy of Sciences and Chinese Academy of Engineering were invited to the Advisory Committee. Contec Medical System Group has become one of the largest medical device R&D and production bases in China. Taisheng GRS International Rehabilitation Center has been put into operation. Two rehabilitation aid industrial parks in Qinhuangdao Development Zone and Beidaihe New District have been under construction, and the health care center in North China has already taken shape. The added value of the annual health care industry reached 15 billion yuan. Welcome to "The Mountains and the sea of Qinhuangdao, a health care resort".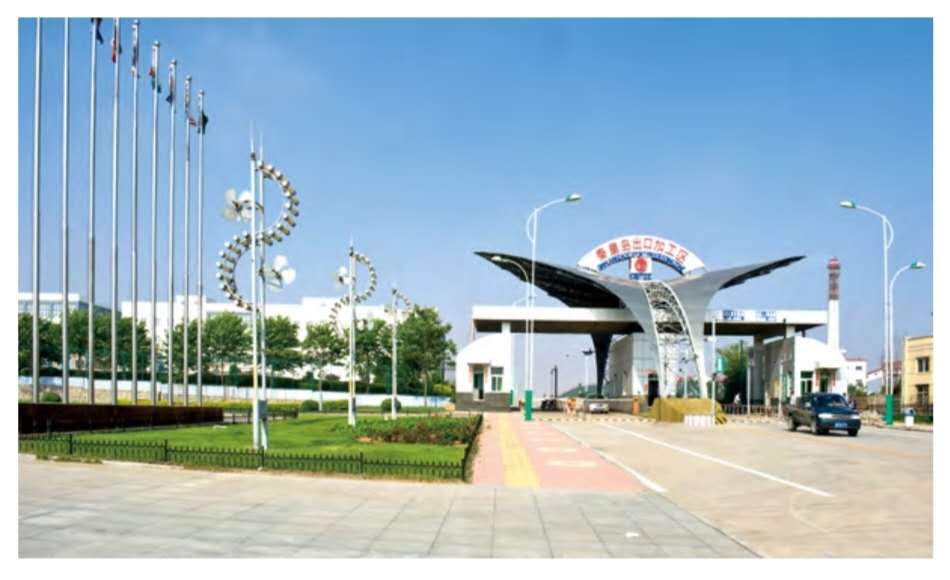 Investment Environment
There are open carriers such as national-level development zones, export processing zones, and university science parks, as well as the world's top 500 in 57 countries and regions and famous domestic enterprises, including General Electric in America, Arconic, ADM, AGC in Japan, LG, Hyundai, and Pohang in South Korea, Chia Tai in Thailand, Fengyi in Singapore, Kerry, and China Resources in Hong Kong, Foxconn in Taiwan, COFCO, CITIC, China Shipbuilding, China Railway, Harbin Electric, ZTE, Lenovo, Wanda, etc. In 2019, we actively integrated into the coordinated development of Beijing-Tianjin-Hebei regions and the construction of the "Belt and Road" initiative. Significant progress has been made in strategic cooperation with Capital AgriBusiness and Food, Shouchuang, and Beikong. 67 projects have been introduced from Beijing and Tianjin, with the total investment of more than 10 billion yuan.2×350,000KW supercritical thermal power unit 1 of Jingneng Group was connected to the grid for power generation, and Xinyuan Funing Pumped Storage Power Station of the State Grid was under construction. The total import and export volume of 2019 was 35.872 billion yuan, an increase of 1.7% over the previous year, of which the total export volume was 22.769 billion yuan, a decrease of 3.9%, and the total import volume was 13.103 billion yuan, an increase of 13.1%. The actual utilization of foreign capital of 2019 was US$1.2 billion, an increase of 8.3% over the previous year, of which the foreign direct investment was US$1.199 billion, the contracted foreign investment was US$ 39 million, and exports of mechanical and electrical products ranked first in Hebei Province. Qinhuangdao port has become the designated port for imported food and fruit, and the flight to Davao in the Philippines has been started. Qinhuangdao was selected as the "Top 100 Foreign Trade Cities of China" in 2018, Qinhuangdao Export Processing Zone was upgraded to a comprehensive bonded zone.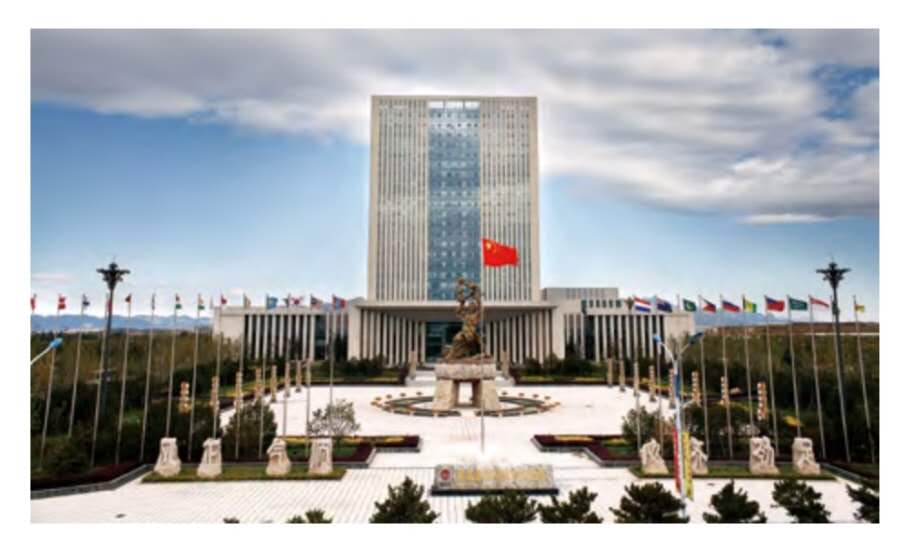 Qinhuangdao Economic and Technological Development Zone
Qinhuangdao Economic and Technological Development Zone is in the first batch of national economic and technological development zones in Hebei Province approved by the State Council in 1984. With a total planned area of 128 square kilometers, and the resident population of about 116,000, it is divided into east area and west area. The east area is located in the east of Laolongtou (The Old Dragon's Head) of Shanhaiguan, where the ten-thousand-li Great Wall starts, the west is adjacent to Beidaihe, the famous summer resort. There are a coastline of 6 kilometers and a sea area of 23.81 square kilometers. In terms of industrial layout, the western area focuses on the introduction of high-end equipment manufacturing and high-tech industries, such as the auto parts enterprises, technology-based companies, and technology R&D institutions, highlighting the characteristics of high-tech industries; the eastern area focuses on the development of heavy and large-scale manufacturing and modern logistics. In 2019, the regional GDP was 26.83 billion yuan, an increase of 7.0% in comparable terms; the operating income of industrial enterprises above designated size was 85.52 billion yuan, and the total profit was 5 billion yuan; the total social retail sales of consumer goods was 7.8 billion yuan; the actual use of foreign capital was US$ 420 million; the total import and export volume was US$ 3.93 billion. It has become the most dynamic growth pole of the economic development in Qinhuangdao. A modernized industrial park with multi-functions and comprehensive green ecology has been built, integrating national export processing zones, national university science parks, and national high-tech entrepreneurship service centers.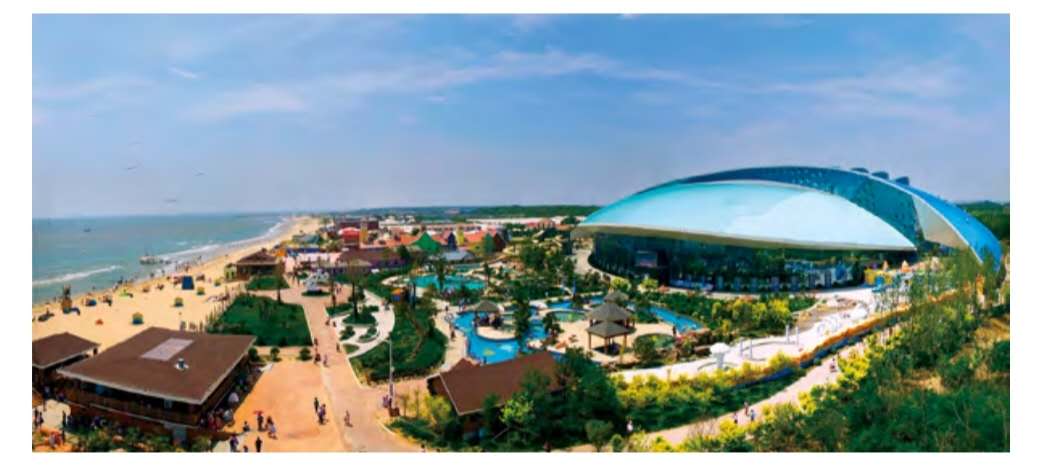 Beidaihe New District
Beidaihe New District is adjacent to Daihe River in the north, Luanhe River in the south, Jingha Railway and Yanhai Expressway in the west, and the Bohai Sea in the east, with a total area of 425.8 square kilometers, a population of 169,000, and a coastline of 82 kilometers that accounts for 51% of the total coastline in Qinhuangdao. It is located in the core area of the Bohai Rim, where 6 national railway lines, 3 highways, 1 airport, and 1 port intersect here. The Beijing-Qinuangdao high-speed railway is expected to be put into use in 2020, an "one-hour economic circle" with Beijing and Tianjin has been formed. There are 82 kilometers of golden coast, 220,000 mu of forest wetlands, 12 rivers, 8-square-kilometer lagoon, and 4-kilometer marine desert. It is hailed as "one of the eight most beautiful coasts in China." The State Council approved the Beidaihe Innovation Demonstration Zone for Life and Health Industry on September 28, 2016. The National Development and Reform Commission and other 12 ministries officially approved the overall development plan for the demonstration zone, giving it a history responsibility of reform and innovation in China's life and health industry.
Foreign-related Institutions
The Infornmation Office of Qinhuangdao Municipal People's Government
Tel: (0335) 3222217
The Overseas Chinese Affairs Office of Qinhuangdao Municipal People's Government
Tel: (0335)3652301
The Taiwan Affairs Office of Qinhuangdao Municipal People's Government
Tel: (0335) 3220577
Qinhuangdao Foreign Affairs and Commerce Bureau
Tel: (0335) 3433808
Qinhuangdao Tourism, Culture, Radio and Television Bureau
Tel: (0335)3661010
The Exit-Entry Administration Office of Qinhuangdao Municipal Public Security Bureau
Tel: (0335) 3056506
The Management Committee of Qinhuangdao Economic and Technological Development Zone
Tel: (0335) 3296643
The Management Committee of Beidaihe New District
Tel: (0335) 3590000
Qinhuangdao Branch of China Council for the Promotion of International Trade
Tel: (0335) 5918966
Qinhuangdao Returned Overseas Chinese Federation
Tel: (0335) 3637340
Qinhuangdao Customs
Tel: (0335) 8512195
Beidaihe Customs
Tel: (0335) 5308799

For more information about Qinhuangdao, please click on:
Qinhuangdao of China (http://www.qhd.gov.cn/)
Qinhuangdao News Net (http://www.qhdnews.com/)
Qinhuangdao Media Net (www.qhdcm.com)
Qinhuangdao Civilization Net (qhd . wenming . cn)
Qinhuangdao Economic and Technological Development Zone (www.qetdz.com.cn)
China · Beidaihe New District (www.bdhxq . gov . cn)
Qinhuangdao International Channel (www.qhdnews.com/en/index)