Source: Qinhuangdao Release

The 2020 China Huailai International Wine Expo hosted by the Huailai County Government of Zhangjiakou City kicked off at the Huailai Hengda International Wine Trading Center. Twenty-seven wine brands from Changli Jieshishan production area participated in the expo.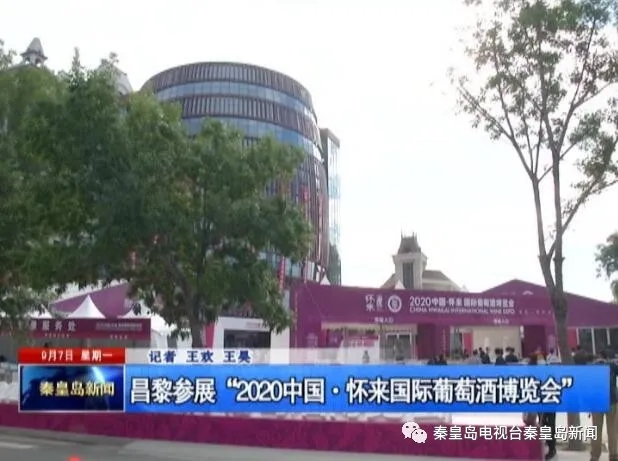 The theme of the expo is "Resort of Beijing and Zhangjiakou, Huailai Wine is well known in the world". A number of wine production areas from 10 foreign countries and Ningxia, Gansu, Changli, Tonghua, etc. gathered together in Huailai. A total of more than 145 high-quality production areas and famous brand companies participated in the expo, with a total exhibition area of 5,000 square meters.

The wines produced in the Changli Jieshishan production area featured with regional microclimate characteristics of the "mountains, seas, and rivers". The production area boasts sufficient sunshine, distinctive seasons, rich soil minerals, and good permeability, which endows grapes suitable sugar-acid ratio. Participants tasted the wines from Changli and sang high praise for the color, aroma, and flavor.

International Channel
http://www.qhdnews.com/en/index/
International Channel Mobile Client
http://www.qhdnews.com/en/mobile
Chinese manuscript
https://mp.weixin.qq.com/s?__biz=MjM5ODU5NDAyMQ==&mid=2651235300&idx=5&sn=38932a52dae4d04dd4162d681f443fff&chksm=bd3a576e8a4dde78e22a5ac120406e688baa96fe1065f38d5c7047009a8767d21b9330ac4475&scene=0&xtrack=1&exportkey=ARrozrtqaNtN8og6o1bXtcA%3D&pass_ticket=Zc48m7Njo%2BWWXTD%2BColnYrJyPwrMKLacoD7jG89fY8AedKIlyg46zcCEotUoY5Yf&wx_header=0#rd