Source: The Great Wall Network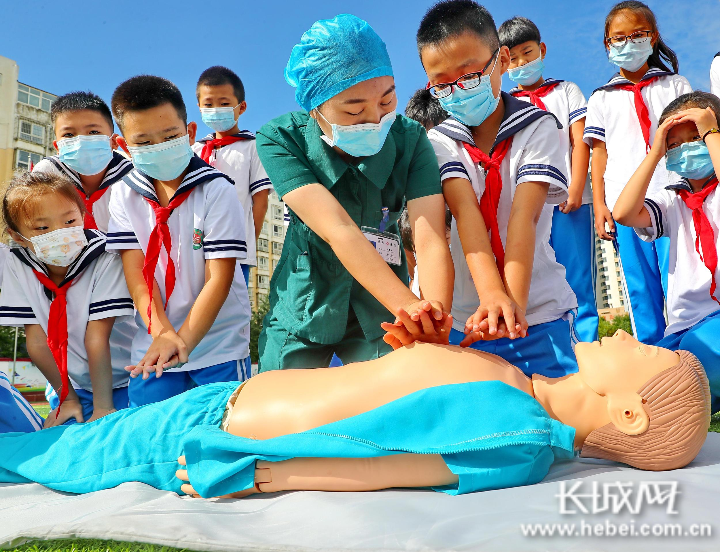 A medical worker from Haigang Hospital instructs first aid knowledge for Xigang Road primary school students. Photo by Cao Jianxiong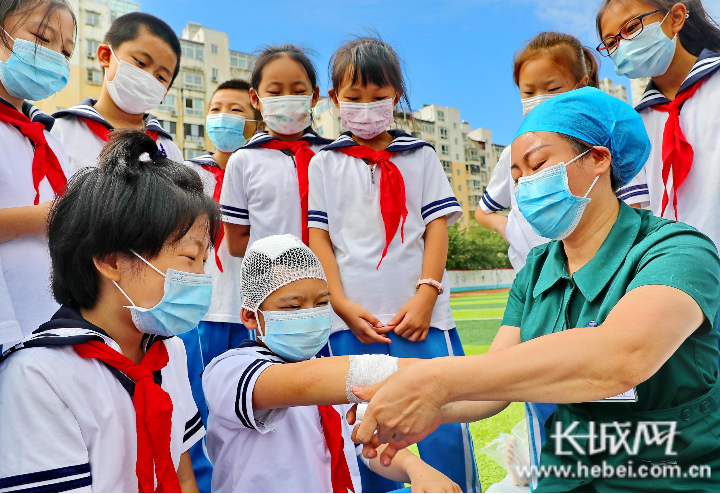 A medical worker from Haigang Hospital instructs first aid knowledge for Xigang Road primary school students. Photo by Cao Jianxiong

On the occasion of the World First Aid Day, the activity of "First aid knowledge for the primary school students" was launched by Xigang Road primary school and Haigang Hospital.

Medical workers went to the school to instruct students first aid knowledge such as cardio-pulmonary resuscitation, and bandaging, to improve their safety consciousness and self-help ability.

International Channel
http://www.qhdnews.com/en/index/
International Channel Mobile Client
http://www.qhdnews.com/en/mobile
Chinese manuscript
http://qhd.hebei.com.cn/system/2020/09/11/100444984.shtml