Source: The Great Wall Network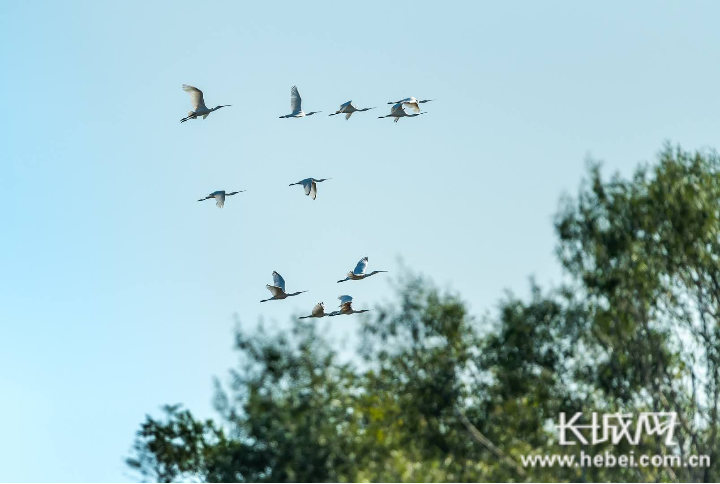 Birds on the autumn migration journey fly through Qinhuangdao.

Birds embarking on the autumn migration journey fly through Qinhuangdao from early September to December, and reached a climax in October when hundreds of millions of migratory birds fly from breeding places to wintering places. They fly in the air, flock in forests, wetlands, even farmlands, towns and courtyards where humans are crowded, taking short breaks, seeking food or having rest.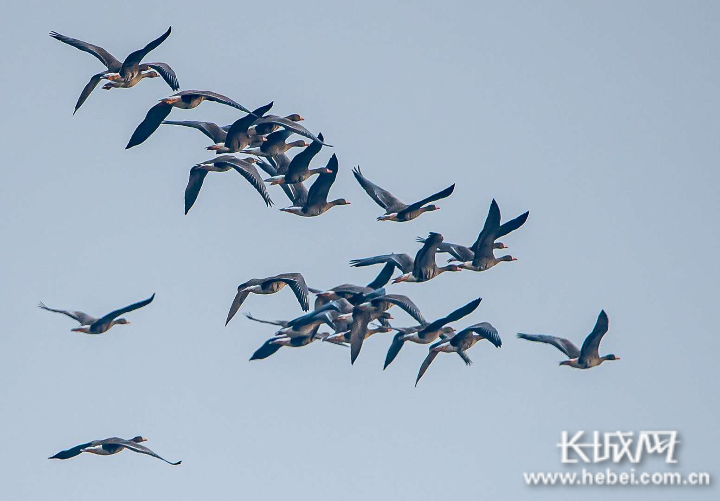 Birds on the autumn migration journey fly through Qinhuangdao.


Migratory birds flock in the wetlands of Qinhuangdao.

Qinhuangdao is an important hub in the East Asia-Australia migration route. Several routes that migratory birds fly along the coastline converge here. The density of migratory birds has increased significantly. It is an internationally recognized world-class bird watching destination, and the best place for watching the migratory birds in the Far East, which was hailed as the "Bird Watching Capital in China".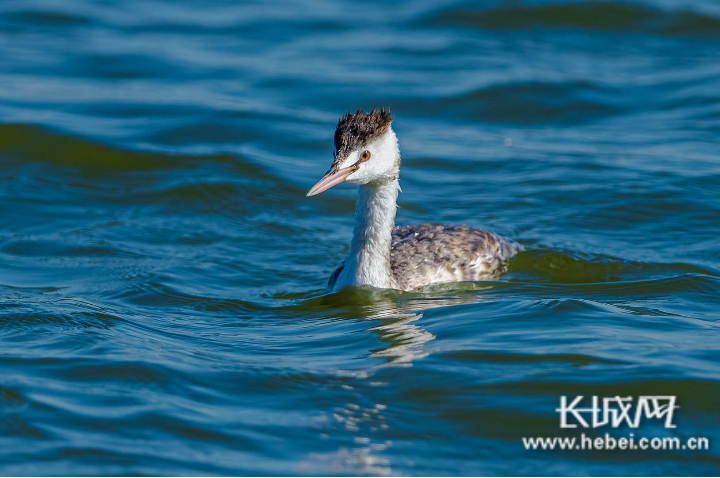 Migratory bird on the water.

In July 2020, in the coastal wetlands of Beidaihe Pigeon Nest Park and the wetlands of Shihenan Island, the Free Wings of Qinhuangdao Association of Birding Watching (Lovers) discovered the rare sea birds that did not breed in Qinhuangdao migrating southward, and some common migratory birds that can only be seen from late August to September in previous years, arriving in the coastal wetlands of Qinhuangdao more than 20 days in advance.

From late October to late November, swarms of wild geese, red-crowned cranes, and white cranes can be seen chirping and flying over the city and coastal wetlands along the Beidaihe Pigeon Nest coastal wetlands and Shihenan Island, and sometimes hundreds of oriental white storks hovering in the sky.

Tips from Qinhuangdao Association of Bird Watching (Lovers): Migratory birds need to have a good habitat during their migration, to replenish energy and restore physical fitness. Please take good care of them, love them, and provide them with a safe and comfortable migration station, ensuring a successful journey to their breeding places. [Picture provided by Qinhuangdao Association of Bird Watching (Lovers)

International Channel
http://www.qhdnews.com/en/index/
International Channel Mobile Client
http://www.qhdnews.com/en/mobile
Chinese manuscript