Source: Beidaihe New District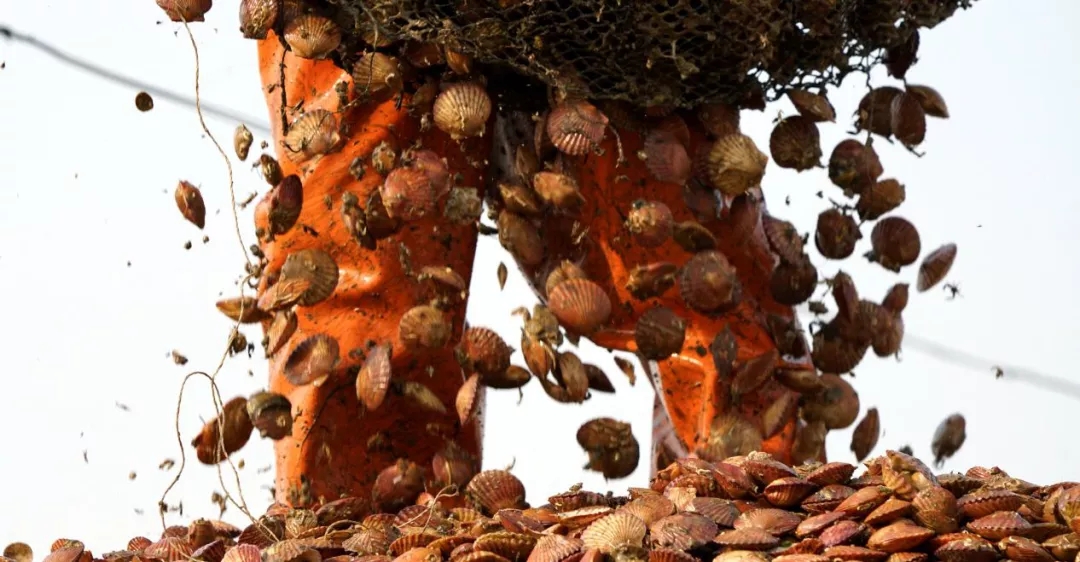 "Thanks to the better seawater environment, the scallops grow very well this year, and it is a good harvest again!" The fisherman Chen Jichao raised 40,000 cages of scallops this year, which can bring about scallop rods of 60,000 kg. "Scallops are of good quality and high prices this year." Chen Jichao rejoiced.

In recent years, Beidaihe New District has made great efforts to conserve the environment of the sea and rivers, implement the fishing ban, crack down on illegal fishing of disqualified boats with improper nets. Under the contribution of marine surveillance, fishery administration, frontier defense and blue sky rescue volunteers, the illegal moss rafts and underwater waste have been eliminated, the water environment has been better, and the eco-environment for marine organisms has been unprecedentedly improved.

At the same time, the marine and fishery departments are actively guiding scallop farmers to evacuate the breeding areas from shallow sea to deep sea, and rationally adjust the breeding density. Diversified marine lives thriving in excellent seawater environment provide abundant basic food for scallops. The mature scallops are fleshy, clean and tasty. The income of the fishermen who engaged in scallop farming is increasing year by year. The benefits of ecological scallop farming have been significantly improved. Statistics show that there are about 200,000 mu of scallop farming in Beidaihe New District, and 1,000 scallop farming areas at the sea. This year is another year of harvest of scallops.

"I have 500 mu of scallop farming area at the sea, employing over 60 workers, and it is the highest yield and income I have ever had." said Chen Jichao, who has been engaged in scallop farming for more than 20 years, adding that we should thank for the improvement of the marine environment, and the scientific management and technical guidance of government departments. "Thanks to the new era, thanks to government's policies. We are looking forward to more prosperous future !"

International Channel
http://www.qhdnews.com/en/index/
International Channel Mobile Client
http://www.qhdnews.com/en/mobile
Chinese manuscript
https://mp.weixin.qq.com/s?__biz=MzA5NjU5OTYyNw==&mid=2652930177&idx=2&sn=c0d75dda8684215dda24d044ab5649f6&chksm=8b798ba5bc0e02b3c3db4049aafb0229548ee92ec5d56d552a3700a08d9975377b7bf6c66253&mpshare=1&scene=1&srcid=1116HLM0YgZ8BY3cnzGRz5an&sharer_sharetime=1605511166789&sharer_shareid=b93ffcf8a837ec41bde0e482d78d1d48&exportkey=AdhXmHJuMkMMcmRDjdt5YJo%3D&pass_ticket=C%2BQmIiaj4w4LNqcPhx6yDXGWZufvWBZK5ETmqurYoJdRjOlIMaUPYz6PwEg9A7hR&wx_header=0#rd