Located in the northeast of Hebei Province, Lulong County is the west gate of Qinhuangdao. It covers an area of 961 square kilometers, which is one ten thousandth of the country's total land area, consisting of 12 townships and 1 economic development zone, with a total population of 420,000, including the agricultural population of 330,000.
Lulong County has a long history of more than 3,600 years, and its culture is brilliant. It was the capital of Guzhu State during the Shang Dynasty; it was Yongping Prefecture during the Ming and Qing Dynasties, and was known as the "No. 1 prefecture of Jingdong(east of the capital)" where Bo Yi and Shu Qi, hailed as "sages" by Confucius, picked wild vegetables and embodied their moral integrity. The historical allusions of idioms such as "the old horse knows the way home" and "faith will move the mountains" stem from Lulong County, and the national brands such as the "education base of traditional Chinese culture" and "the hometown of China's Guzhu culture" are well-known.

Lulong has an advantageous location and convenient transportation. It is located in the central area of the Bohai Sea Rim and Beijing-Tianjin Economic Circle. The traffic network is complete, which makes it an excellent strategic fulcrum for enterprises to develop in Beijing, Tianjin, the Bohai Sea Rim, and the Northeast Asia. It takes only 1 minute to drive to the expressway from the downtown area, 90 minutes to Beijing and Tianjin, 40 minutes to Qinhuangdao Port and Liaoning Province, 30 minutes to Tangshan, and 20 minutes to Beidaihe International Airport. The cost of manpower and land is low.

Lulong has been endowed with rich natural resources, it is warm in winter and cool in summer, with moderate rainfall, an average annual temperature of 10.7°C, and average annual sunshine of 2816.6 hours. It is one of the sunbelt areas in North China.

It is a low mountainous and hilly area with numerous forests, rivers, lakes and abundant water resources. There are 26 rivers in four major water systems including the Qinglong River, the Xiyang River, the Yinma River, and the Liuhe River. The Qinglong River is the only one in North China that is not polluted by industry. With a total length of nearly 1,200 kilometers, the Yinqing Canal runs from north to south, spotted with 121 reservoirs, which is hailed as "one canal and hundreds of reservoirs".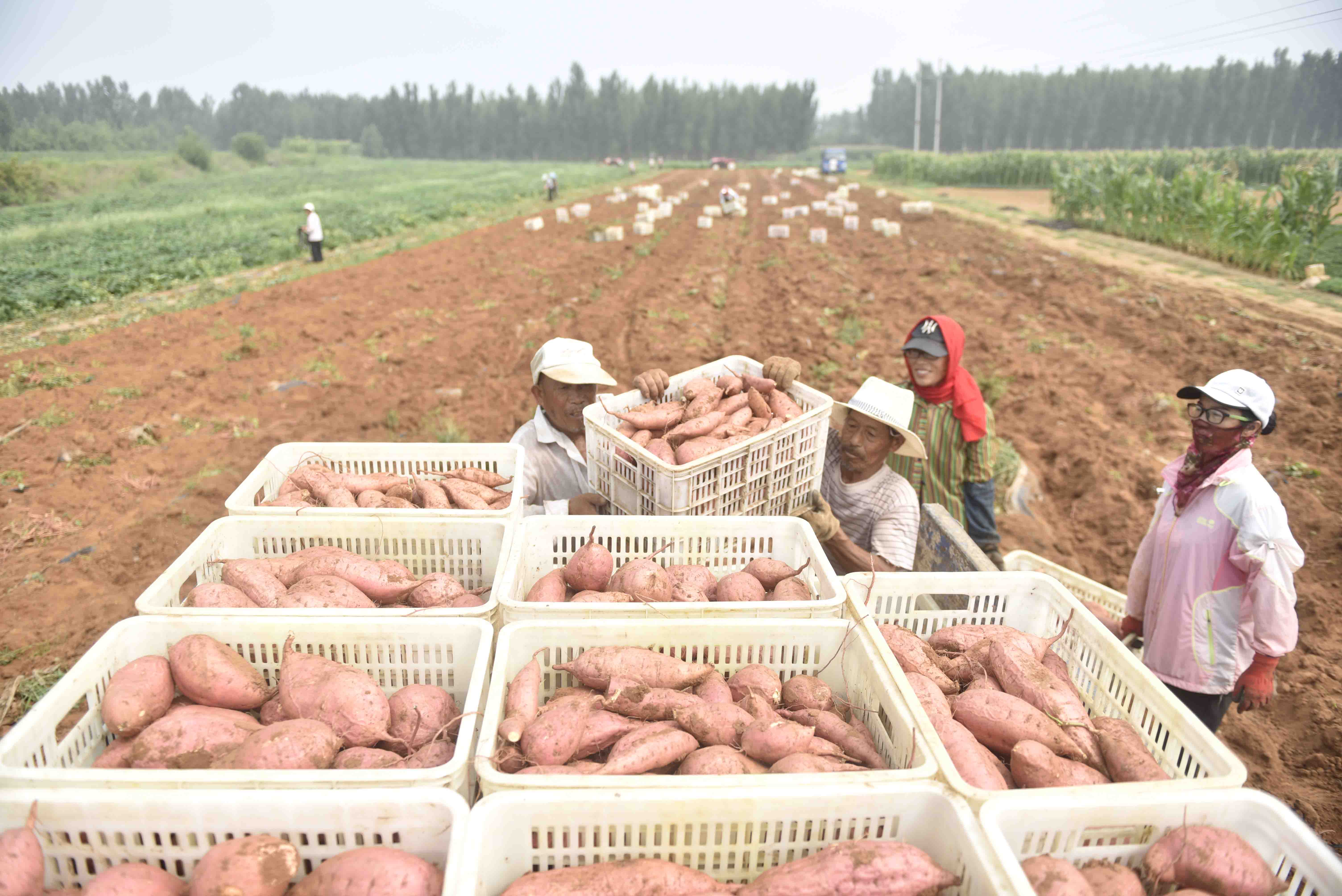 Thanks to the nourishment of abundant water sources, the construction of a strong agricultural county is under way, the county has won honors such as the "Hometown of Sweet Potatoes in China", "Hometown of Wine in China", and "Hometown of Walnuts in China", etc., and it has great potential of the sixth industry ; integrating primary, secondary and tertiary industries.
With good opportunity, political stability, economic prosperity, and solidarity of people, Lulong County, as a pilot county for the national new urbanization construction and a pilot county for the national new era civilization practice center, has always insisted on the development concept of "developing the county with ecology, industry, opening up, and civilization", fully promoting industrial modernization, high-end, intelligent and green development, clarifying the "1+4+1" industrial development positioning (1:smart cross-border agriculture; 4:smart green building manufacturing, big health manufacturing, advanced equipment and machinery manufacturing, and high-end green chemical manufacturing; 1: characteristic cultural tourism industry), cultivating "1+2+N" characteristic industrial clusters (That is, building a 100-billion-level prefabricated building industrial clusters in 10 years, 10-billion-level industrial clusters of sweet potato, medical and health care, and 1-billion-level and above industrial cluster of tourism and high-efficiency agriculture), and investing 20 million yuan per year to develop and attract industrial enterprises, continuing to optimize the livable and business-friendly environment. Lulong County has won honors such as the National Garden County, the Nominated National Civilized County, and the Advanced County for Comprehensive Air Pollution Control in Hebei Province. The construction of a strong coastal county and a beautiful Lulong in the new era is in full swing.

Now I will give you a brief introduction to a few key industries: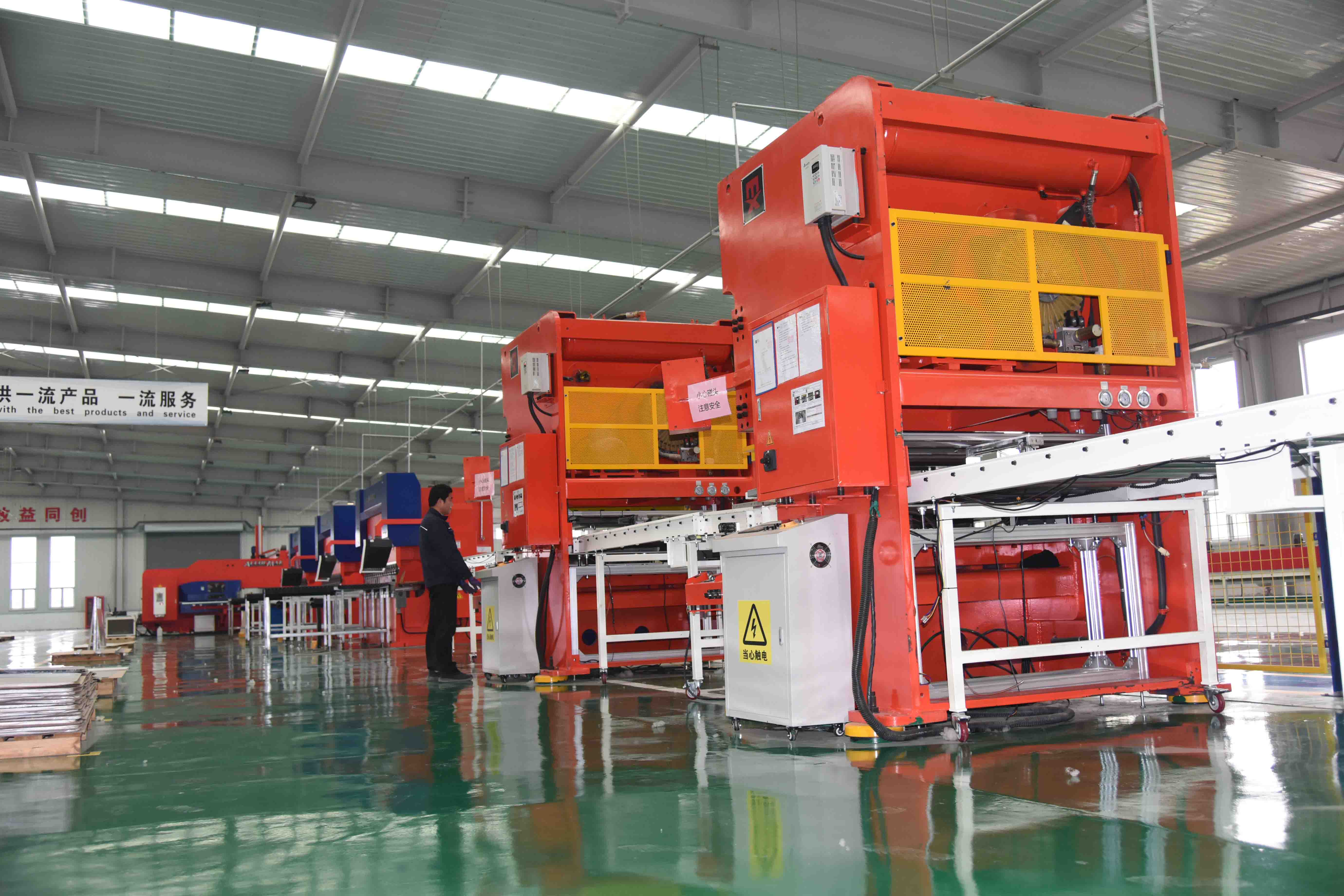 I. Prefabricated construction industry
In 2017, we focused on promoting the upgrading of traditional industries, cultivating a new kinetic energy, and creating the characteristic industries, based on the advantages of traditional industries such as steel, cement, and building materials, we have taken the prefabricated construction industry as the leading industry, and successfully held a seminar on Shimen characteristic town and prefabricated buildings, and were fully affirmed and strongly supported by the National Development and Reform Commission and the Ministry of Housing and Urban-Rural Development.
In 2018, we signed an agreement with Beixin Building Materials Group Co., Ltd., A-share listed company subordinated to the BNBM Group, an Fortune 500 company, to build the Wushan Prefabricated Construction Industrial Park. Central enterprises, local governments and private enterprises worked together to inject strong momentum to Lulong's Prefabricated Construction Industry.

 In 2019, the county Party committee and the county government proposed to create a 100-billion-level prefabricated building industrial cluster in ten years, and set up a leading team with the county Party secretary and county head as the team leaders and relevant county leaders as the deputy team leaders. Three policy documents were issued to cultivate and develop the of clusters: The Prefabricated Construction Industry Development Plan of Lulong County (2019-2030), the Guidelines on Vigorously Promoting the Development of Prefabricated Construction Industry of the Lulong County People's Government Office, and the Guidelines on Creating the Prefabricated Construction Industry Cluster.

In order to improve the foundation of industrial development and enhance people's awareness of prefabricated construction industry, we focused on prefabricated building demonstration projects, building the Top Ten Green Farm Houses of the 17th Housing Expo in Shimen Prefabricated Green Farm House Exhibition Park, the visitor center, police station, and the No. 5 Experimental Primary School with prefabricated method, which has boosted industrial development.

Up to now, 19 upstream and downstream prefabricated construction enterprises have been completed, 3 enterprises are under construction, and 2 enterprises have signed contracts(covering more than 10 sectors related to prefabricated construction, such as PC components, steel structure components, integral sanitary ware, interior and exterior decorative panels, integrated interior decoration, integral wooden doors, ceramic products, green energy, basic raw materials, and design and construction, etc.). The prototype of the entire industrial chain of prefabricated construction industry cluster has been formed.

In 2019, the industrial scale reached 11.9 billion yuan and the total operating income was 7.6 billion yuan. In 2019, Lulong Prefabricated Building Industrial Park won the honorary title of the first National Green Prefabricated Farm Housing Industry Base; in March this year, Lulong County was listed among the First Batch of Prefabricated Building Demonstration Counties in Hebei Province. At the same time, the Qinhuangdao Municipal Party Committee and the municipal government took Lulong as the city's prefabricated construction industry base; Hebei Yongxiang Integrated Housing Co., Ltd., a leading enterprise in our county, was rated as the provincial prefabricated construction industry base.

In the next step, we will introduce investment, enterprises, and talents from the perspectives of expanding the prefabricated building manufacturing industry, improving the prefabricated building design and construction industry, and specializing in the prefabricated building supporting service industry, to build a 100-billion-level industrial cluster with whole industry chain.

By the end of 2020, the total output value will reach 20 billion yuan, and the prefabricated construction enterprises will reach more than 20 across the county; by 2025, the total output value will reach 50 billion yuan, and the prefabricated construction enterprises will reach more than 40 across the county; by 2030, the total output value will reach 100 billion yuan, and a prefabricated construction industry cluster with a complete industrial chain, advanced technology, and international competitiveness will be created.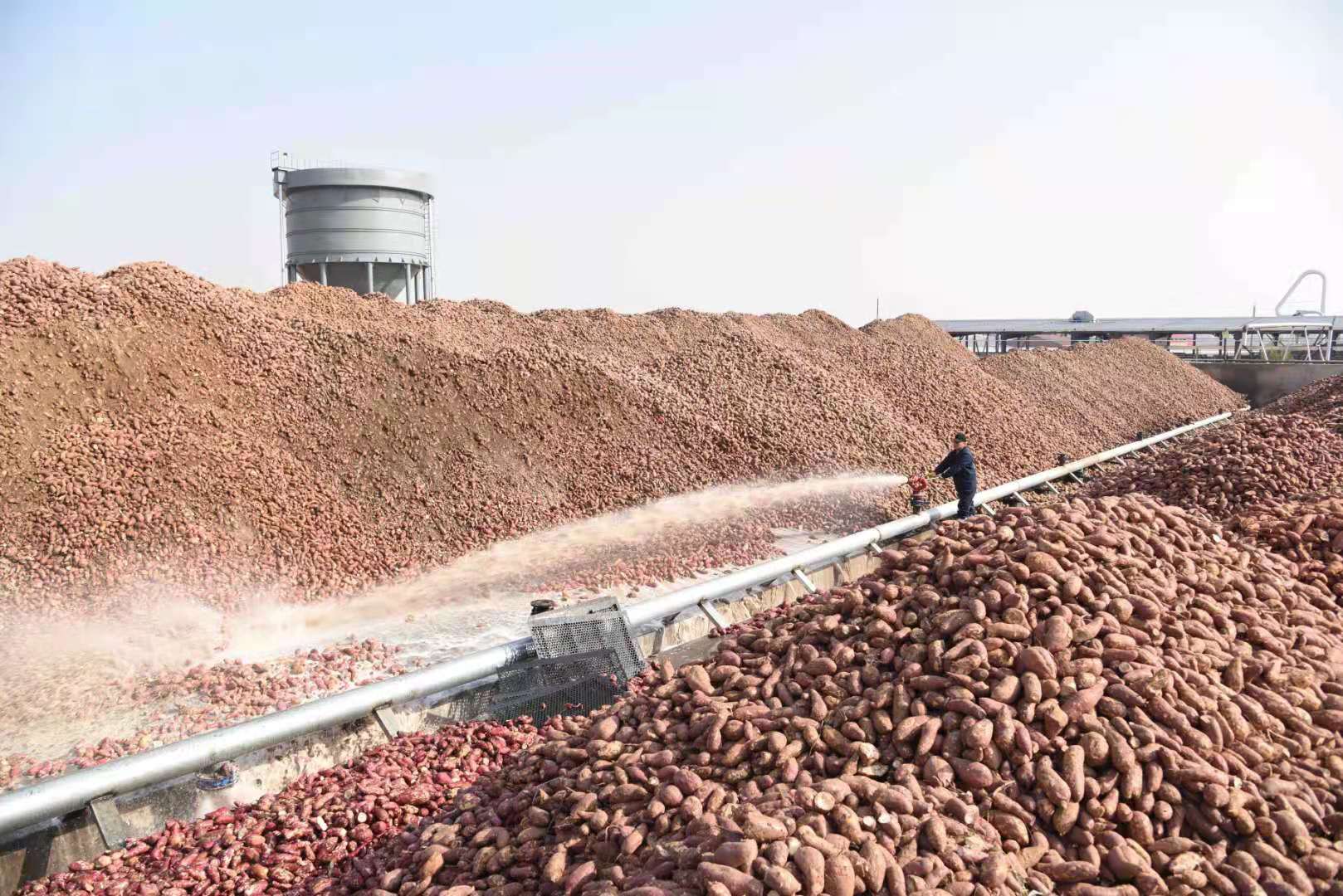 II. Sweet Potato Industry
The planting history of sweet potato in Lulong County has a long history. It has been more than 150 years since its introduction and development in the late Qing Dynasty. Thanks to the good natural environment and soil conditions, Lulong sweet potato has the characteristics of fragrant, sweet, soft and glutinous.
In 1996, Lulong County was named the "Hometown of Sweet Potatoes in China" by the National Characteristic Industry Review Committee, and was listed in the "Hometowns of Specialty Products in China" by the National Compilation Committee of Specialty Famous Townships as "Famous Sweet Potato Township in China".

In 2002, it was named the "Hometown of Sweet Potatoes in Hebei Province" by Hebei Province. In 2004, "Lulong vermicelli" was determined by the country as a protected product of origin, which was also the country's first national standard for sweet potato vermicelli.

In 2005, "Lulong Vermicelli" was approved by the State Administration of Quality Supervision as a protected product of geographical indication of origin. In 2006, the sweet potato industrial cluster in Lulong County was identified as one of the key industrial clusters in Hebei Province by the Hebei Provincial Party Committee and Government.

In 2017, it was certified as "Geographical Trademark" by the State Administration for Industry and Commerce. In 2018, it was recognized as the advantageous area of special agricultural products in Hebei Province (the first batch). In 2019, "Lulong Sweet Potato" was developed as a regional public brand in all aspects.

In order to accelerate the adjustment of the agricultural industry structure, improve the quality and level of sweet potato industry development, and cultivate and expand the sweet potato industry cluster, the county Party committee and county government formulated the Guidelines on Cultivating and Developing Sweet Potato Industrial Clusters and the Sweet Potato Industrial Cluster Development Plan of Lulong County (2019 —2025), to build a 10-billion-level sweet potato  industrial cluster in about 10 years, building a sweet potato industry cluster with a whole industrial chain integrating "seedling breeding, green planting, fresh-keeping storage, intensive processing, brand marketing, and cultural leisure", and gradually making small sweet potatoes a large industry.

In 2019, the total output value of sweet potatoes was 2.08 billion yuan, accounting for a quarter of the total agricultural output value. There are more than 50 sweet potato products processing enterprises including 3 provincial leading enterprises and 6 municipal leading enterprises, and more than 200 sweet potato productive and operation organizations including sweet potato planting cooperatives and family farms, an industrial chain with clear division of labor and clear specialization has been formed. 

There are 35 items in 5 categories for deep-processed products of sweet potato, including frozen, steamed and baked sweet potatoes, snacks, sweet potato rice, starch, and vermicelli, with over 30 well-known brands such as "Shibali" "Hongshudi" and "Nongxin", etc.. The products are sold in more than 20 provinces and regions across the country, and exported to South Korea, the United States, and Canada. The sales rate of vermicelli products outside the county is over 90%.

In the next step, we will further support and develop industrial clusters from aspects of seedling breeding, fresh sweet potatoes, and deep processing. We will actively cooperate with the domestic sweet potato research centers, and the Provincial Academy of Agriculture and Forestry Sciences, introduce 3-5 new varieties based on key leading enterprises and sweet potato professional cooperatives, establish 5 demonstration bases for new varieties display and high-yield research trials, screen and introduce high-quality varieties suitable for the development of fresh food, starch, and ornament. At the same time, the major variety "Luxuan No. 1" sweet potato will be fully detoxified.

We will make full use of the characteristics of Lulong sweet potatoes such as "good shape, taste and quality", vigorously develop dominant varieties such as Yanshu 25 and Hongyao, expand the planting area of pollution-free sweet potatoes to more than 50,000 mu(3,300 hectares), and create fresh sweet potato products such as baked sweet potatoes, sweet potato chips, dried sweet potatoes, and ice-baked sweet potatoes.

We will seize the important opportunity of the transformation from traditional foods to snacks, develop enterprises of traditional sweet potato foods such as sheet jelly, vermicelli, hot and sour noodles, actively introduce French fries, sweet potato chips, sweet potato pastries, starch, sweet potato protein, polysaccharides, and dietary fiber, and promote the county's sweet potato industry to the high end of the value chain. We will speed up the construction of the Sweet Potato Cultural Industrial Park of China Sweet Potato Food, a high-tech sweet potato industry development platform integrating sweet potato cultural display, high-tech products and new food production, new variety breeding and promotion, product display and sales, and sweet potato planting experience.

III. Health Care Tourism Industry

In 2019, Lulong County put forward the development goal of "medical treatment, medication, recuperation, health care, and tourism", giving full play to the resource advantages of landscapes, pastoral scenery, and characteristic agriculture, and exploring new business formats of "tourism + industry" "tourism + modern agriculture" "Tourism + health care" "tourism + sports" and "tourism + culture". Three consecutive county tourism development conferences have been held, and the number of tourists has increased from 1.6 million in 2016 to 5 million in 2019, benefiting more than 150,000 people in over 200 villages along the route, and laying a solid foundation for the development of health care tourism industry. It is estimated that by 2020, the county's medical and health care industry service capacity will be significantly improved, the industrial scale will increase by about 50%, the industrial competitiveness will be significantly enhanced, and the industry's driving effect will initially appear; by 2030, the industrial scale will exceed 10 billion yuan, and the health care industry chain will be formed, the health care industry cluster of "medical treatment, medication, recuperation, health care, and tourism" will be completed, which will become a new engine for the county's economic transformation and upgrading and one of the pillar industries for the development of the national economy.
In the next step, we will cultivate and develop the health care tourism industry from four aspects.
 1. Vigorously develop the health care tourism industry. Adhering to the positioning of "Qinhuangdao's Backyard Garden", we will actively integrate into the construction of the National All-for-one Tourism Demonstration Zone in Qinhuangdao, and promote the joint development of medical treatment, traditional Chinese medicine health care, characteristic agriculture, and the tourism industry.
We will vigorously develop TCM health care tourism products with strong experience and wide participation, and build a demonstration base for TCM culture and health care tourism. We will promote the combination of health care projects with planting and breeding bases, farming culture, and folk customs based on agricultural resources such as sweet potatoes, walnuts, wine grapes, characteristic fruits, and miscellaneous grains, and develop rural leisure formats such as pastoral sightseeing, folk farming customs experiences, and rural vacations, to expand the agricultural health care areas to Beijing-Tianjin-Hebei Region. We will formulate the Rural Tourism Development Plan of Lulong County, to meet the needs of urban residents to return to nature and get close to nature, develop the products for rural vacation and living, upgrade some rural tourist villages, high-end farmer's and fishermen's restaurants.
2. Vigorously develop the elderly health care industry. We will improve the layout of elderly caring facilities, build an elderly care service system based on homes, supported by communities, supplemented by institutions, and combined with medical care, so as to realize a 20-minute service circle for home care in urban and rural communities. We will improve the cooperation mechanism between medical and health care institutions and elderly care institutions, encourage social forces to establish various elderly care service organizations, and strive to build one nursing-type elderly care service organization. We will encourage and support the development of nursing homes, rehabilitation centers and other medical institutions, improve the service chain of treatment, rehabilitation, mid-term and long-term care, promote the interaction and integration of resources between medical institutions and elderly care institutions, and include medical institutions that meet the requirements for the designated scope of medical insurance, so as to maximize the benefit of the medical treatment and elderly care resources. We will strengthen the construction of rural elderly care service facilities that focuses on the support and service institutions for impoverished people in rural areas, and build(renovate, upgrade) some comprehensive rural social welfare service institutions.
1. Accelerate the development of the big health manufacturing industry.
We will adapt to the development trend of intelligence, digitization, precision, and diversification, focusing on the needs and industry positioning of prevention, treatment, rehabilitation, etc., to accelerate the cultivation and construction of the pharmaceutical, medical equipment and device industry chain, speed up the completion and commissioning of Daen Pharmaceutical, and actively launch the following technological transformation and expansion project. We will promote the technological innovation of medical equipment and health bedding companies such as Xiaoshi Medical and Kangzi Baide, and establish an academician workstation. We will continue to increase investment promotion, introducing some pharmaceutical manufacturing and medical equipment manufacturing projects, to promote the development of industrial clusters;
4. Accelerate the development of the characteristic traditional Chinese medicine industry. We will accelerate the Chinese herbal medicine planting projects such as Dawan Hanwei and Huacui Medicine, and focus on the construction of Yanhe, and Gebo Chinese herbal medicine planting bases. We will gradually develop the bases of high-quality herbal material varieties, seeds and seedlings. We will introduce Chinese herbal medicine production and processing projects, improve the processing equipment, technology and storage and transportation management level, support the in-depth development of Chinese herbal medicine, and develop some manufacturers of Chinese medicinal preparations, Chinese patent medicines, and Chinese medicine granules.
We will vigorously connect with traditional Chinese medicine scientific research institutions, introduce leading domestic enterprises, and build a traditional Chinese medicine industrial base integrating planting, scientific research, culture, tourism, recuperation, exhibition, and marketing.
This is a brief introduction to the development of characteristic industries in Lulong County, thank you for listening!
International Channel 
http://www.qhdnews.com/en/index/
International Channel Mobile Client