Source: The Great Wall Network

In the early morning of January 1, 2021, reporters from the Great Wall New Media came to the Old Dragon's Head in Shanhaiguan District, Qinhuangdao City, recording the first ray of the sunshine in the New Year, and extending best wishes to you.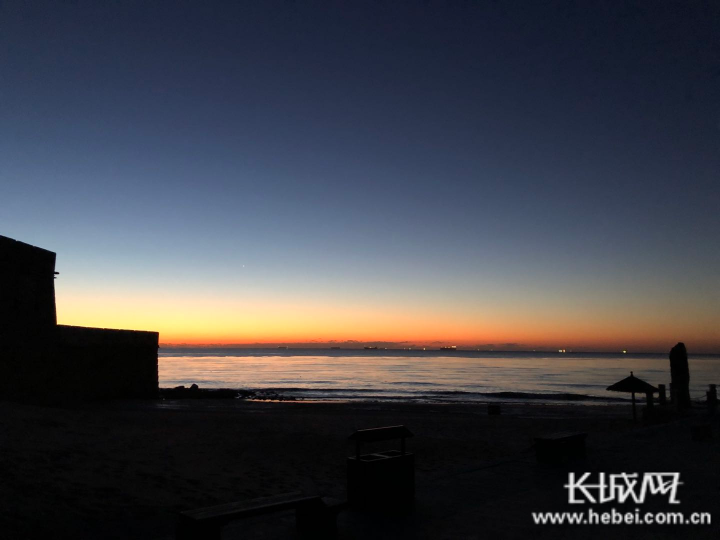 At 7 o'clock, the sky was still dark, and the distant sea and the deep blue sky were separated by a wash of orange light. Photo by Zu Di/the Great Wall Network

"Going upstairs and looking afar the Great Wall that winds through thousands of miles from the Old Dragon's Head." The Old Dragon's Head stands majestically by the sea, like a dragon heading into the sea. At the beginning of 2021, we are opening the New Year full of hope at the eastern end of the Ming Great Wall, with the activity of the large-scale livestream of "the First Ray of the Sunshine in 2021".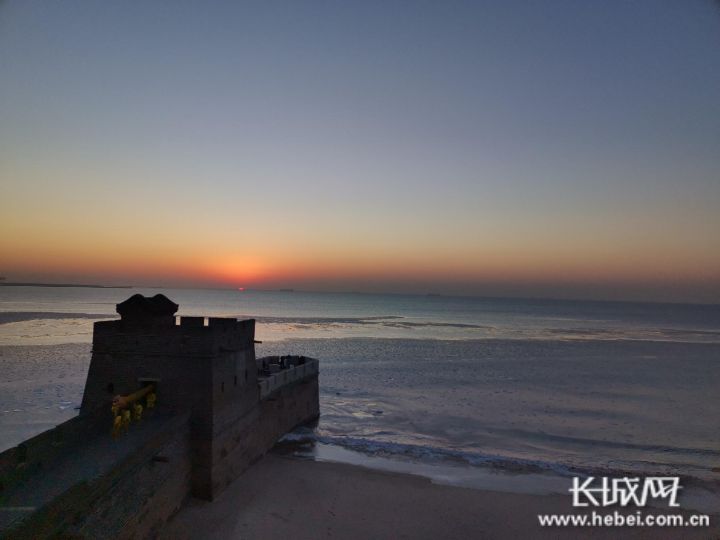 The sun jumps out of the sea, and the sunrise over the sea is beautiful. Photo by Wang Zhenjun/the Great Wall Network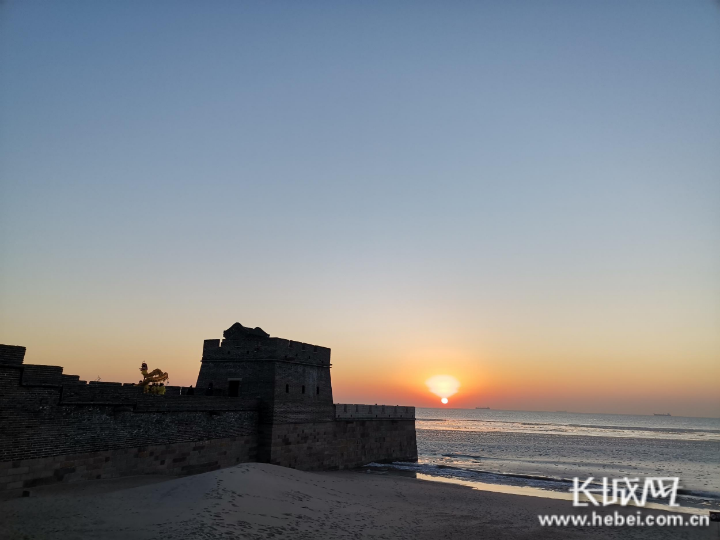 The rising sun sprinkles its soft light on the sea, and people celebrate the New Year with dragon dance on the Old Dragon's Head. Photo by Wang Zhenjun/the Great Wall Network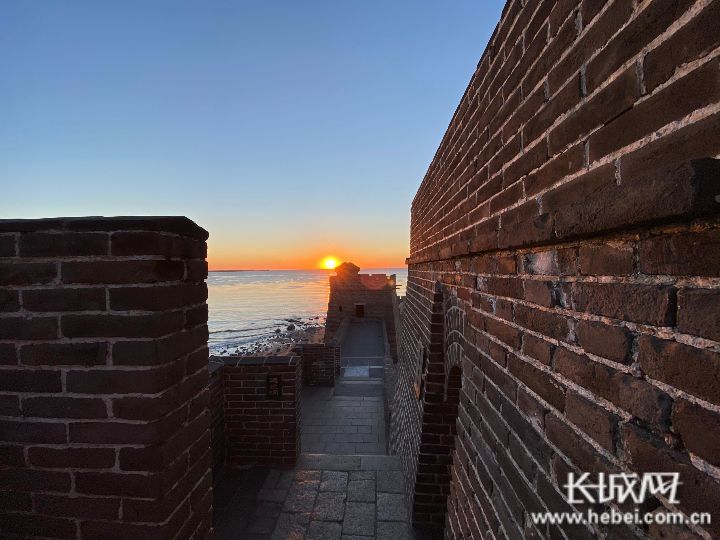 The sun rises at the Old Dragon's Head. Photo by Wu Peijian /the Great Wall Network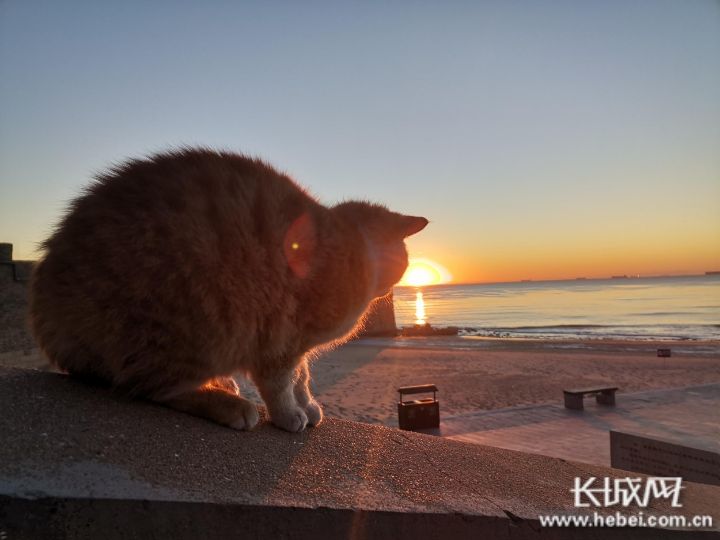 The Internet influencer "The Cat in the Old Dragon's Head" watches sunrise with the people. Photo by Wang Zhenjun/the Great Wall Network

"The Cat in the Old Dragon's Head" squats on the beach, with the sun rising in the distance. Photo by Zu Di/the Great Wall Network
International Channel
http://www.qhdnews.com/en/index/
International Channel Mobile Client
http://www.qhdnews.com/en/mobile
Chinese manuscript
https://jiyun.hebyun.com.cn/pages/2021/01/01/5a5d3585aeeb4b55995d1f2d253e76d9.html