Source: The Great Wall Network
Beidaihe is not only a resort in summer, but also a tourist attraction in winter. In the early morning of the cold winter, waves hit the rocks on the seashore of Beidaihe, and the snow-white foams are frozen before it receded. The rocks are covered by ice, and the coast was all white!

The sunrise in winter is more fascinating! The rays of sunlight blaze up out of the sea, bringing warmth to the cold winter morning. On the coast of Beidaihe, the black rocks, the clean sea ice, and the waves hitting the shore are all responding to the sunshine and embracing the new life.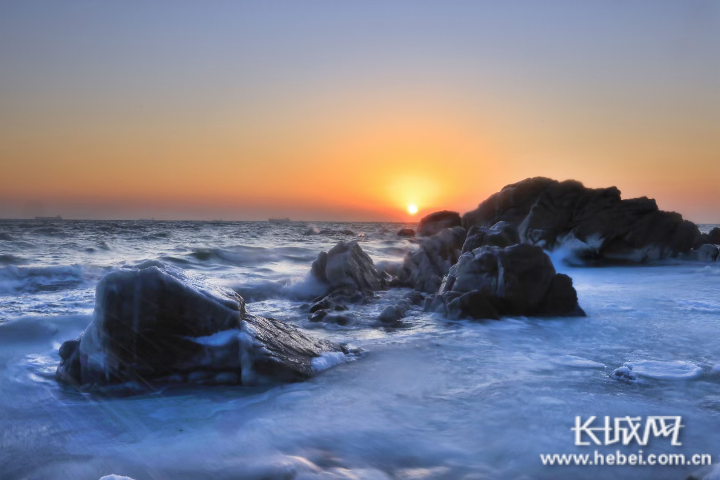 The sun jumps out of the sea and brings warmth to the ice sea.

Photo by Xu Shuchun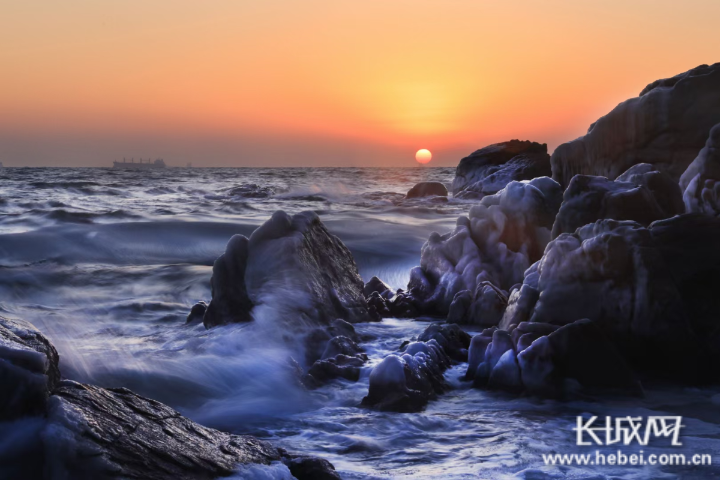 The sun rises, shining above the sea, dying it orange and red.

Photo by Xu Shuchun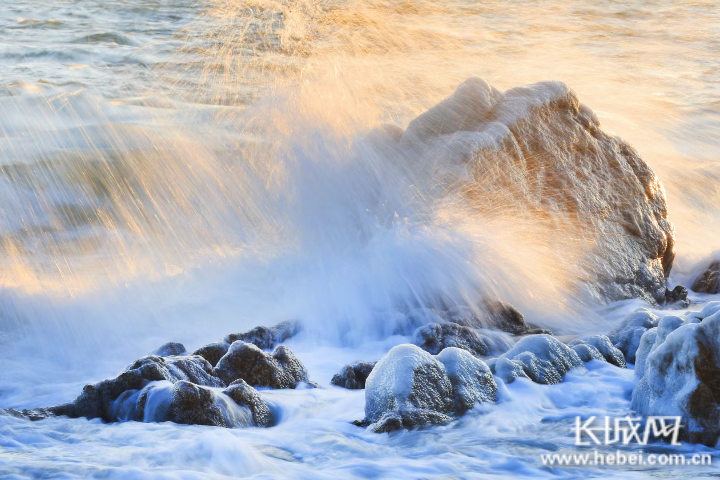 Waves hit the rocks, and the sea ice made the rocks white.

Photo by Xu Shuchun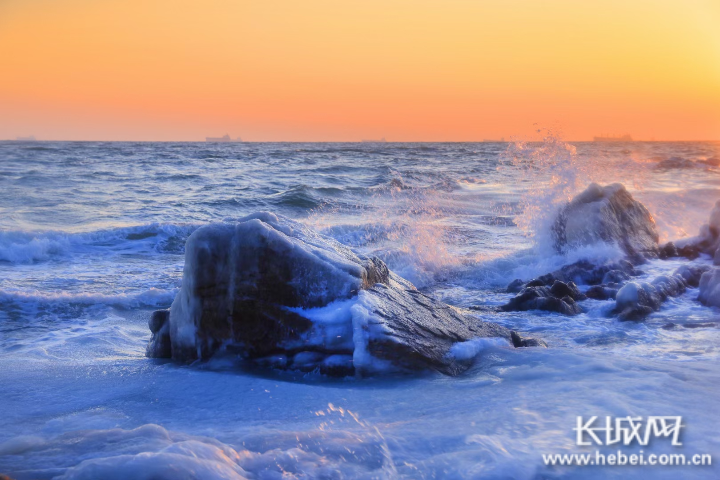 The ice rocks become colorful under the rising sun.

Photo by Xu Shuchun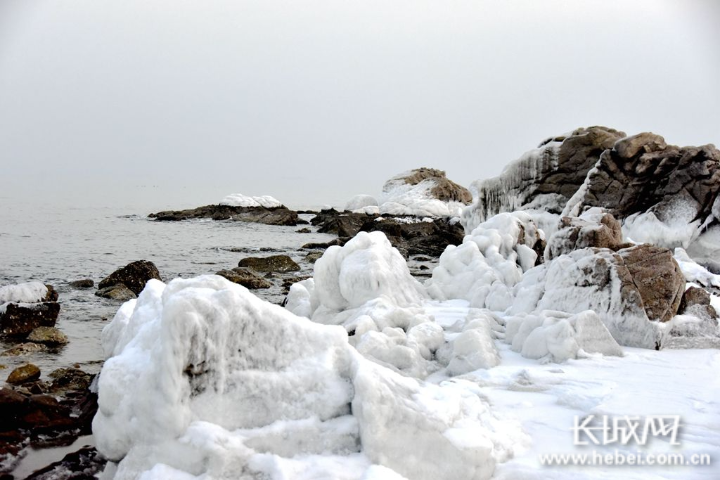 The rocks were wrapped with sea ice, and the coast was all white. Photo by Wu Yongzhe

International Channel
http://www.qhdnews.com/en/index/
International Channel Mobile Client
http://www.qhdnews.com/en/mobile
Chinese manuscript