Source: The Great Wall Network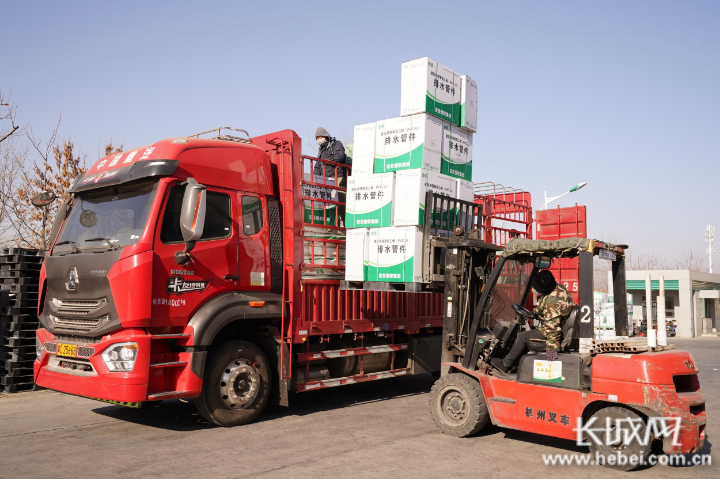 Plastic pipes produced by Hongyue Plastic Group Co., Ltd. for the construction of quarantine areas are being loaded into a truck. Photo by Wang Jijun

On January 17, two trucks loaded with plastic pipes departed from Qinhuangdao Economic and Technological Development Zone for the construction of quarantine areas in Shijiazhuang and other cities.

These supplies were produced by Hongyue Plastic Group Co., Ltd., including 76,000 meters of plastic pipes and 156,000 pipe fittings, which are used for the indoor water supply, drainage and wire installation of 4,900 quarantine rooms in Shijiazhuang and Xingtai. The company gave priority and worked overtime for these orders when they received them on January 14. The first batch of products have been transported on January 15.

According to the manager of the company's sales department, they are working on the third batch of the supplies to meet the customers' needs, which will be delivered in late January.

International Channel
http://www.qhdnews.com/en/index/
International Channel Mobile Client
http://www.qhdnews.com/en/mobile
Chinese manuscript