Source: The Great Wall Network
Ning Hui, a member of the Qinhuangdao Artists Association and an employee of the Transportation Bureau of Lulong County, demonstrates the love and beauty on the battlefield of fighting against the pandemic with his painting brushes, praising the selfless dedication of front-line workers in curbing the COVID-19 virus.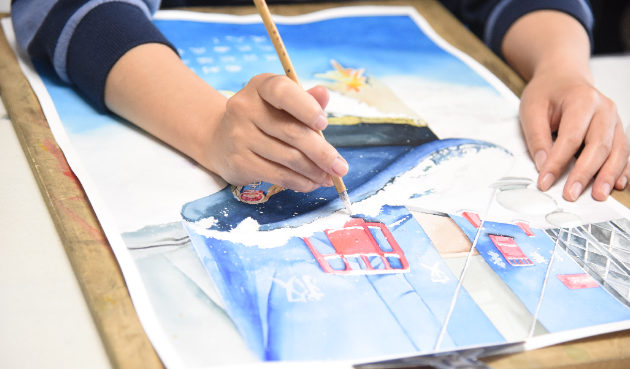 "This is my favorite work, 'Dedication', it reflects the loyal devotion of the frontline law enforcement officers, who are willing to sacrifice for the people and motherland. In addition, I created the 'Figure' and 'Pioneers Fighting the Epidemic', originating from the touching deeds I met in my work, which also inspired me." Ning Hui said.

39-year-old Ning Hui works in the Transportation Bureau of Lulong County. She has created more than 10 works that reproduce the real scenes and touching moments of traffic policemen, medical workers, and public security policemen in fighting against the epidemic.

International Channel
http://www.qhdnews.com/en/index/
International Channel Mobile Client
http://www.qhdnews.com/en/mobile
Chinese manuscript