Source: The Great Wall Network
A few days ago, the Unit 2 of Pakistan's Karachi Nuclear Power Plant was successfully connected to the grid during the 70th anniversary celebration of the establishment of diplomatic relations between China and Pakistan. This is the first overseas application of China's third-generation pressurized water reactor nuclear power technology "Hualong 1" with completely independent property rights. The main nuclear island equipment of Karachi Unit 2, such as steam generators, voltage stabilizers and passive waste heat removal system heat exchangers, are all manufactured by Harbin Electric Cooperation (QHD) Heavy Equipment Co., Ltd.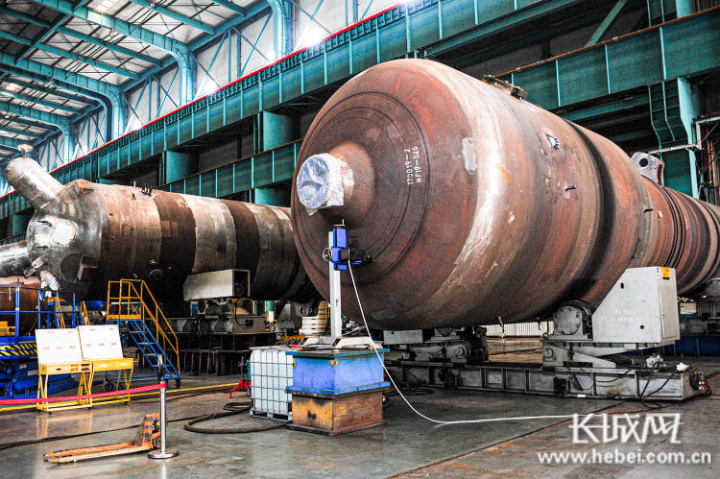 The steam generator of Zhangzhou 1 nuclear power unit is ready for test in the plant.

Harbin Electric Cooperation (QHD) Heavy Equipment Co., Ltd. is located in Qinhuangdao Development Zone, boasting a base of processing, producing and transporting million-level nuclear power unit, large-scale chemical containers, large-scale gas turbines, million-level kilowatts of generator, and power station auxiliary equipment.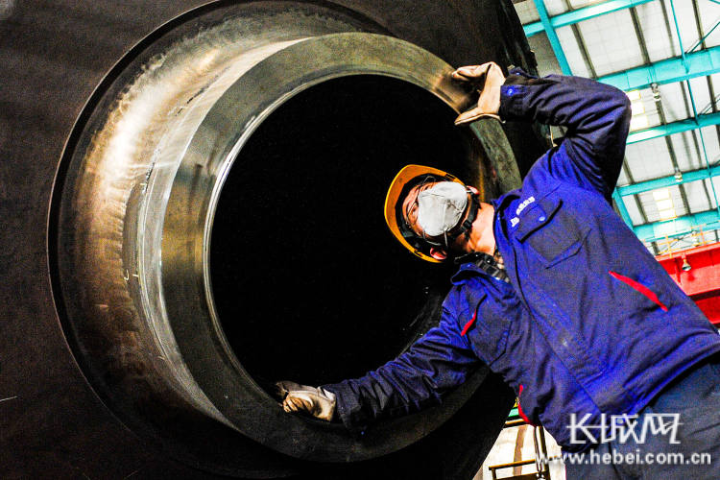 A technician is checking the welds inside the steam generator.

"Hualong 1" technology is the integration of China's nuclear power plant design, construction and operation experience and mature nuclear power equipment manufacturing system in the past 30 years. It adopts the world's highest safety requirements and the latest technical standards. It is, like the high-speed rail, called the "national business card". In terms of design innovation, "Hualong 1" puts forward the concept of the "combination of active and passive" and the design principle of "defense in depth". It adopts a reactor core with 177 fuel assemblies, multiple redundant safety systems, a single reactor arrangement, and double-layer containment, with complete measures for prevention and mitigation of serious accidents.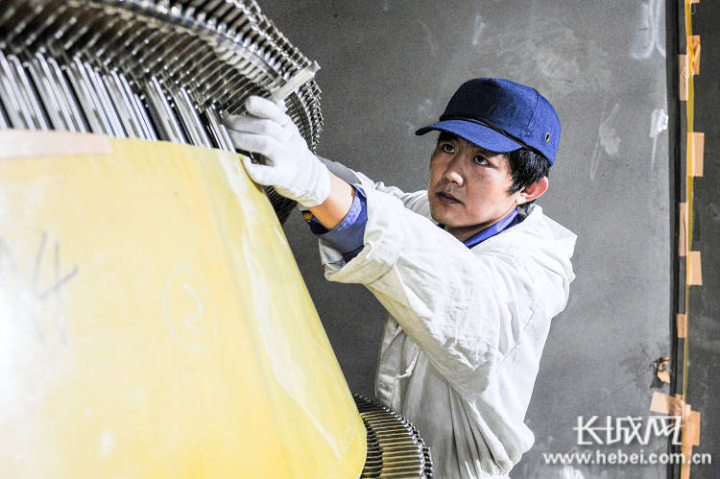 A technician is checking the tube components.

It took the company 5 years to develop and optimize the technology, forming a set of core supporting equipment and technical reserves for the nuclear island of the "Hualong 1" technology, making great breakthroughs in major key technologies such as nickel-based alloy surfacing welding of steam generator tube sheets, tube components manufacturing, and tube-tube sheet expansion welding technology, developing more than 10 special technologies, and formulating more than 50 special regulations.

The "Hualong 1" steam generator was rated as the first set of major technical equipment catalogues in key areas of Hebei Province, and the "Research on the Key Technology of Hualong 1 ZH-65 steam generator" won the second prize of the Progress Prize in Science and Technology of China Nuclear Energy Association.
International Channel
http://www.qhdnews.com/en/index/
International Channel Mobile Client
http://www.qhdnews.com/en/mobile
Chinese manuscript