Source: Qinhuangdao Daily

On the afternoon of March 25, the Municipal Government signed a strategic cooperation agreement with Chinese Yachting Association, and the two sides will conduct in-depth cooperation on the sailing and windsurfing. Zhang Ruishu, deputy secretary of the Municipal Party Committee and mayor, Zhang Xiaodong, deputy director of the Water Sports Management Center of State Administration of Sports, and chairman of CYA, attended the signing ceremony and held talks.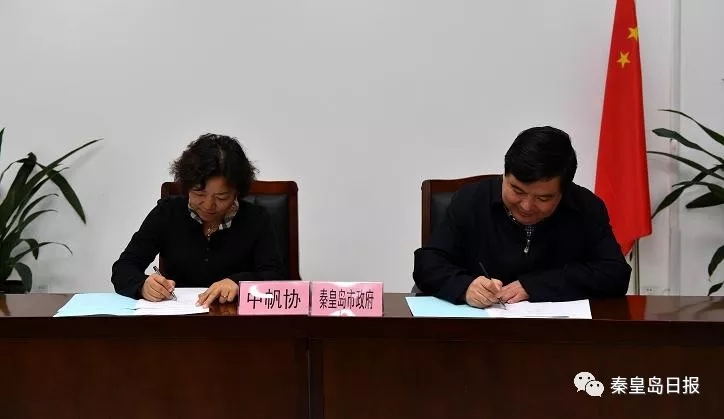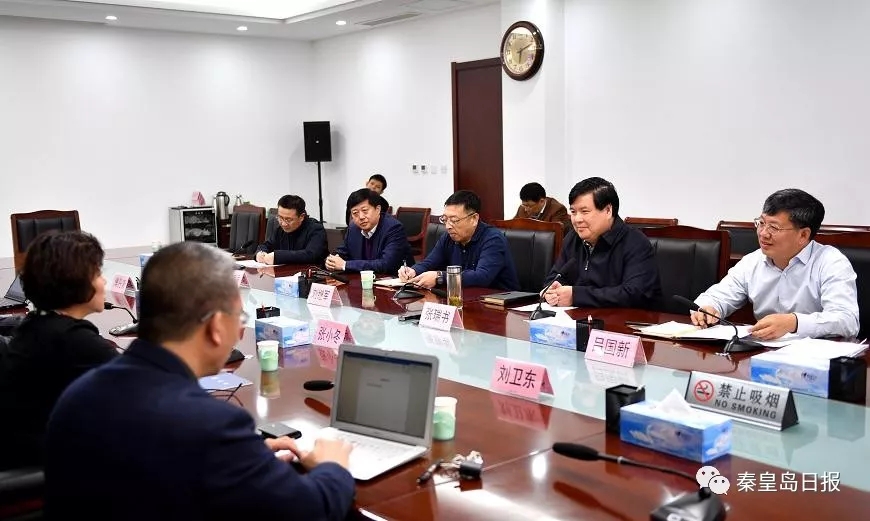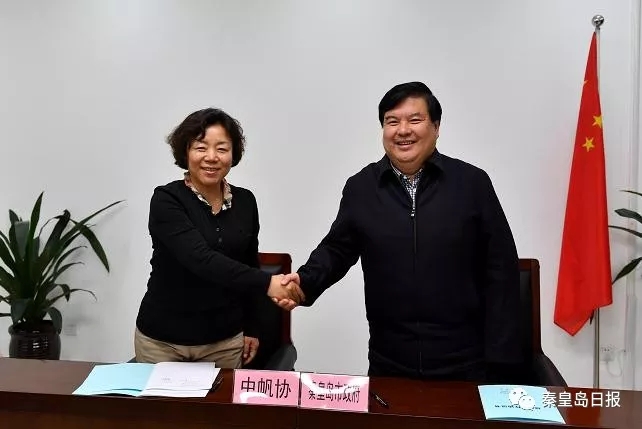 Photo/Reporter Liu Xiao

Chinese Yachting Association (CYA) is a member of Chinese Olympic Committee and has independent legal personality, which is the only legal organization representing China to participate in the World Sailing Federation. According to the agreement, the two sides will cooperate in the organization of national sailing events and the construction of CYA-Qinhuangdao Youth (Mass) Sailing Training Center. CYA will encourage and support Qinhuangdao to organize its own brand sailing events, undertake international sailing events, and conduct in-depth cooperation on the event of sailing and windsurfing.

Zhang Ruishu said that the development of maritime tourism is inseparable from the support of marine sports. The signing of the strategic cooperation agreement with CYA will play a positive role in promoting the development of sailing and windsurfing in Qinhuangdao, and enhance the city's popularity and reputation, adding that CYA would pay more attention to and support the development of Qinhuangdao, take Qinhuangdao as one of the important bases for the development of China's navigational movements, and strive for more marine activities such as sailing and windsurfing to be settled in Qinhuangdao. All relevant departments at all levels should take this signing as an opportunity to closely connect with CYA, speed up the implementation of the cooperation projects between the two sides, promote the vigorous development of the marine sports and related industries in Qinhuangdao, making the coastline of Qinhuangdao "moving up", let Qinhuangdao's sea "popular", so as to better meet the vast number of tourists and citizens for the growing demand for tourism and leisure experience.

http://www.qhdnews.com/en/mobile
http://www.qhdnews.com/en/index/
Chinese manuscript
https://mp.weixin.qq.com/s?__biz=MzAxNzMzMTg2MQ==&mid=2650176894&idx=3&sn=cfa53d9ebc9edbad8dfd67ab6a7d422b&chksm=83e5fe84b492779206d5757ee05373e7edf273a2e54af7d80a546b624b54edd6faa3b04fef3d&mpshare=1&scene=1&srcid=&pass_ticket=bpq3b08SYUbg6aU4k5p0%2B%2BEbULUv0WY%2FxwSyp%2FQwVmU%3D#rd