Source: Qinhuangdao Daily

Reporter: Guo Na
Lively Yangko dance, joyful and passionate suona, and extraordinary exciting dragon and lion dance... On June 6, on the occasion of the 3rd Cultural and Natural Heritage Day, the 2019 Intangible Heritage Publicity Exhibition of Cultural and Natural Heritage Day, sponsored by Qinhuangdao Tourism, Culture, Radio and Television Bureau, was grandly opened in the Cultural Square.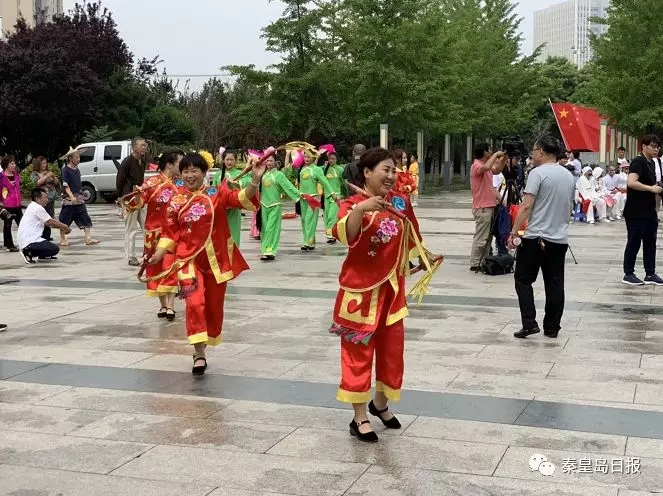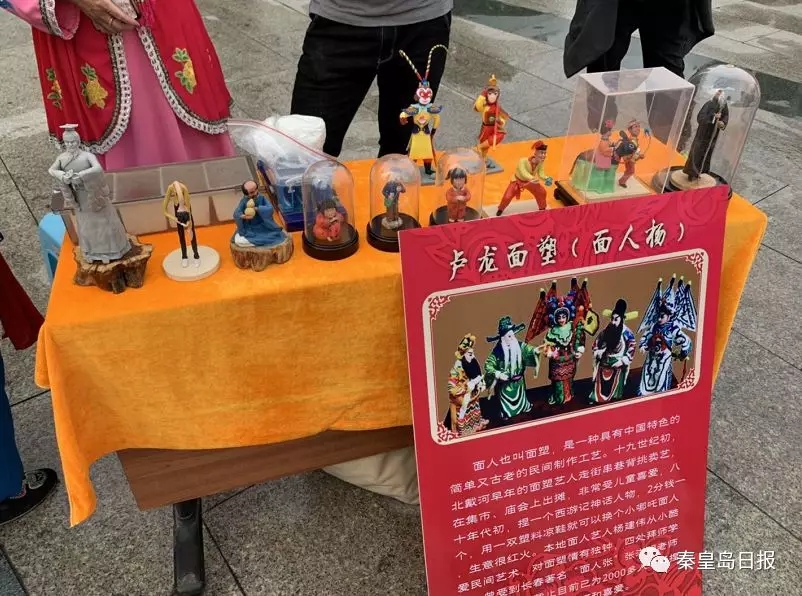 At the opening ceremony, the wonderful intangible heritage performances were presented to citizens in every county and district, showing the unique charm of Qinhuangdao's intangible cultural heritage. The public got closer to the intangible heritages in the performances through watching the shadow play, dough molding, paper-cutting, pyrography, silk embroidery, and sand painting, etc. performed by inheritors, which showed the unique traditional craftsmanship. It is over crowded at the gourmet booth, more people got the opportunity to get close to Qinhuangdao's colorful intangible projects through tasting Manchu sticky buns, Shanhaiguan century-old sorbet, Chen's peanuts and other delicious foods.
In addition to the wonderful intangible heritage performances, the representative inheritors of the fifth batch municipal-level intangible heritage projects were issued certificates at the opening ceremony. It is reported that over the past years, Qinhuangdao has attached great importance to the protection on intangible heritages, introduced support policies, and strengthened protection measures. At present, there are 5 state-level intangible heritage projects, 37 provincial-level projects, 112 municipal-level projects; 6 representative inheritors of state-level intangible heritage projects, 52 provincial-level inheritors, and 153 municipal-level inheritors; 2 provincial-level intangible heritage communication bases, 3 intangible heritage research bases, 2 protection and inheritance demonstration bases, and 5 counties and districts selected as national and provincial "hometowns of folk culture and art". Activities such as "Traditional culture into the campus" and "Intangible heritage into scenic spots" have promoted the industrialization of intangible heritage projects such as the Eight Banners Sticky Buns and Boluo Pie. A large number of intangible heritage projects have won awards in national and provincial exhibitions and competitions. Intangible heritage has become a beautiful business card of urban culture in our city.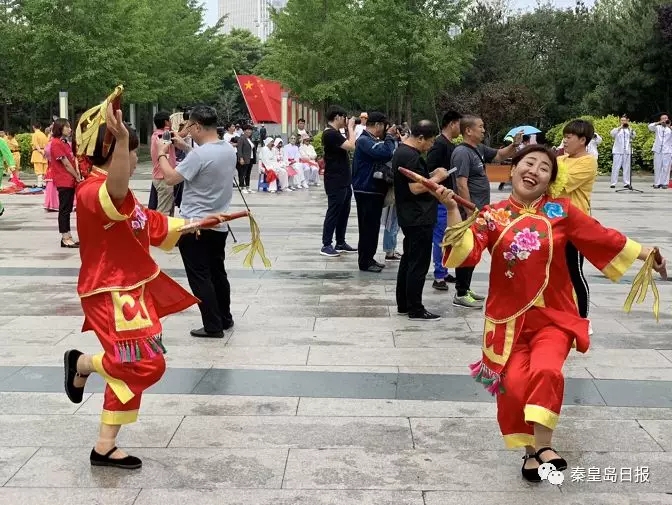 This year, Qinhuangdao will focus on the theme of "Intangible heritage protection, China practice", on the Cultural and Natural Heritage Day, combine the regional and cultural characteristics of each county, launch rich and colorful folk culture exhibitions with their own characteristics, and at the same time strengthen the protection of intangible heritage, and promote the in-depth integration and inheritance of intangible heritage and tourism, so as to revitalize the precious cultural heritage of Qinhuangdao.
International Channel
http://www.qhdnews.com/en/index/
International Channel Mobile Client
http://www.qhdnews.com/en/mobile
Chinese manuscript
https://mp.weixin.qq.com/s?__biz=MzAxNzMzMTg2MQ==&mid=2650177815&idx=2&sn=839905b5ac0a12fea92f7ebbb8a736b9&chksm=83e502edb4928bfb1d0d9dd547365c1e2fe6c71d53f5f3676acdca74134336652ae0af2e0b16&mpshare=1&scene=2&srcid=&from=timeline&pass_ticket=230jljFH2%2BMEEc%2BekjenYhHtJK%2B5taBdfULhOLsUWqo%3D#rd