Source: Qinhuangdao tourism strategy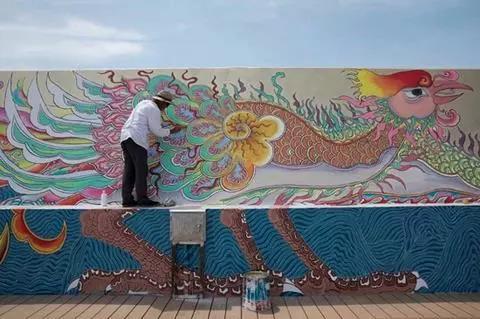 In the "wharf of sailboats and yachts" of Xigang Garden, a harbor fence of more than 300 meters has stood silently for centuries. After going through the time and the sea, it still stands erect!
Planned by the Tree Art Gallery and created by contemporary artist Xu Yinghui, the first large-scale coastal mural art volume in China --- the Classic of Mountains and Seas, has been preliminarily presented. With the brush in his hand, the artist "summon" the spirits of the mountains and the sea between the sea and the sky, and will give a brand new look to the old fence, with a hundred years of vicissitudes and a mysterious oriental mystery!

International Channel
http://www.qhdnews.com/en/index/
International Channel Mobile Client
http://www.qhdnews.com/en/mobile
Chinese manuscript