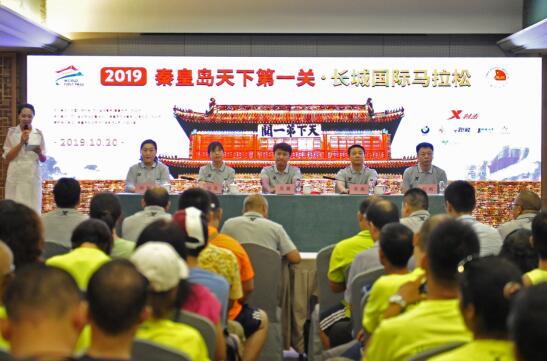 On July 26, the press conference of the First Pass under Heaven · the Great Wall International Marathon was held. This marathon is scheduled to kick off on October 20, 2019, at the First Pass under Heaven of the world-famous Great Wall.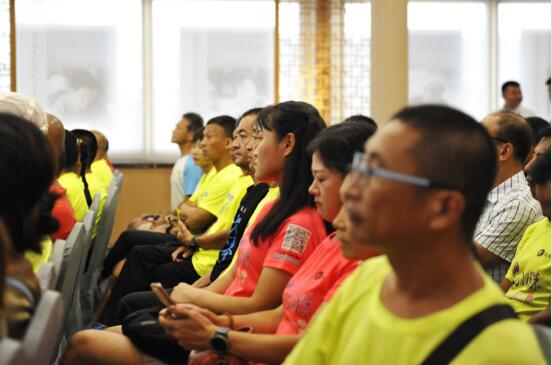 As the marathon event firstly held on the ancient city wall in Qinhuangdao, this event will create a carnival and supporting extension with both cultural heritage and fun, based on the "Great Wall Culture", and combined the unique "Pass and Ancient City Culture", with "Mountains and Sea Culture" of Shanhaiguan.
There are three projects in this event: marathon, half marathon and healthy running, including 2000 marathon runners, 3000 half marathon runners, and 5000 healthy runners. The registration will be officially launched on the official website and WeChat account at 10:00 am on July 28, which will be closed when the places are full.

At present, the official website of the marathon has been officially launched. Runners can log in www.shanhaiguanmarathon.com, or follow the WeChat account of the event to register and get more information about it. At that time, there will be 10,000 marathon enthusiasts from home and abroad running at the Great Wall, feeling the rich culture of the Great Wall between the mountains and sea, and enjoying the unique charm of the marathon. (Photo by Guo Nan)

International Channel
http://www.qhdnews.com/en/index/
International Channel Mobile Client
http://www.qhdnews.com/en/mobile
Chinese manuscript
http://www.he.xinhuanet.com/zfwq/qinhuangdao/2019-07/27/c_1124803898.htm