Source: Qinhuangdao Evening News

Reporter: Liu Xuwei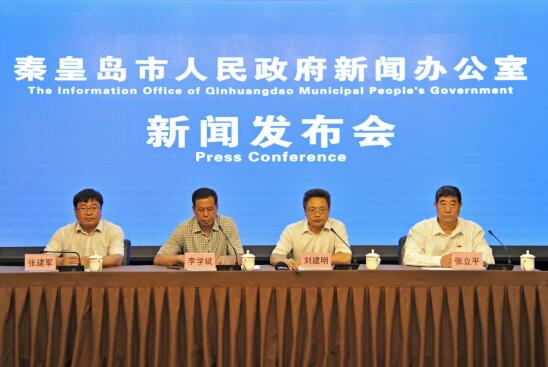 On August 1, the long-awaited Smoking Control Measures of Qinhuangdao City was officially implemented, which is also the strictest local tobacco control legislation in China. On July 30, a press conference was held to explain and answer questions related to tobacco control measures.
Smoking Control Measures of Qinhuangdao City is the eighth government regulation issued by the municipal government since Qinhuangdao obtained local legislative power in August 2015, which marks the smoking control has been in accordance with the law. The tobacco control legislation is mainly to protect citizens' right from the harm of second-hand smoke. The regulation of the legislation will help smokers to smoke less and even quit smoking, and smoking will be controlled from administrative management to public governance.

The city's tobacco control measures are currently the strictest local tobacco control legislation in China. The widest smoking-free areas cover the whole city, including not only the urban area, but also the vast rural areas; the most completed smoking-free places include the station platforms and the bathing beaches, and Qinhuangdao will become the only city in China where smoking is prohibited on station platforms and bathing beaches.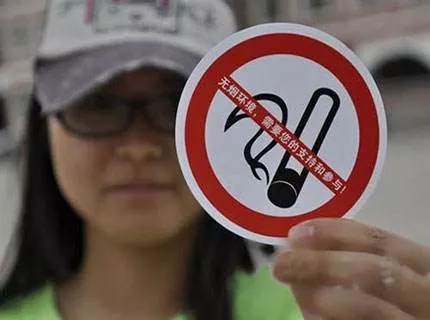 Sever management measures and penalties are adopted, and the smoking control is included in the assessment of advanced units of patriotic health. No smoking or asking for smoking sets is allowed in places where smoking is prohibited. It is forbidden to sell tobacco products to juveniles. It is forbidden to sell tobacco products or publish tobacco advertisements in or within 100 meters around kindergartens, primary and secondary schools, and children's palace.
Some people thought that e-cigarettes are of little harm, and used it as a mean of quitting smoking, but it is wrong. The aerosol produced by e-cigarettes contains many toxic and harmful substances, and the various additives in e-cigarettes also pose a health hazard, even greater harm than tobacco. The use of e-cigarettes by teenagers will prompt them to try traditional cigarettes and accelerate the rejuvenation of smokers. In view of the harmfulness of e-cigarettes and the adverse effects on adolescent health behavior, tobacco control legislation in our city includes e-cigarettes in tobacco products.

Any citizen has the right to ask the smoker to stop smoking, to require the operators and managers of public places to fulfill the management obligation of smoking prohibition in the public place where smoking is prohibited. .

The public complaint telephone number of tobacco control is 12345, which is also the mayor's hotline. The reporting telephone number of the municipal and county (district) Health Law Enforcement Supervision Office will also be announced to the public soon, and the health law enforcement supervision departments will work according to the law, perform their duties conscientiously, and severely investigate and punish illegal smoking behavior.

International Channel
http://www.qhdnews.com/en/index/
International Channel Mobile Client
http://www.qhdnews.com/en/mobile
Chinese manuscript
https://mp.weixin.qq.com/s?__biz=MjM5MjUxMDA1OA==&mid=2660168810&idx=2&sn=46719ae462afaac34c966e24c92c14dd&chksm=bddf6d6f8aa8e4792bba2089ba9fe6a24d1cfc22a8721fb4b8854db5ae11895f0535acf807cb&mpshare=1&scene=1&srcid=0730aazJnf2rx9c3LeL5aWxg&sharer_sharetime=1564492987138&sharer_shareid=ec431425a382a47c450f76dc0fcb4b1c&pass_ticket=W0dDfE3EqW%2FEcsQypGPqKNRCIE5k5UZsBPB62BM%2BLDA%3D#rd