Source: Xinhua News Agency

Recently, more than a dozen of white egrets flew from the north to the south, hovering in the middle of the water-lying area of Beidaihe Wetland in Qinhuangdao, Hebei Province, as if to be the host coming back from far distance, dancing gracefully on the wetlands, or having rest in peace... In the last two months, some migratory birds have begun to fly south, including black-tailed gulls, avocets, and terns, etc..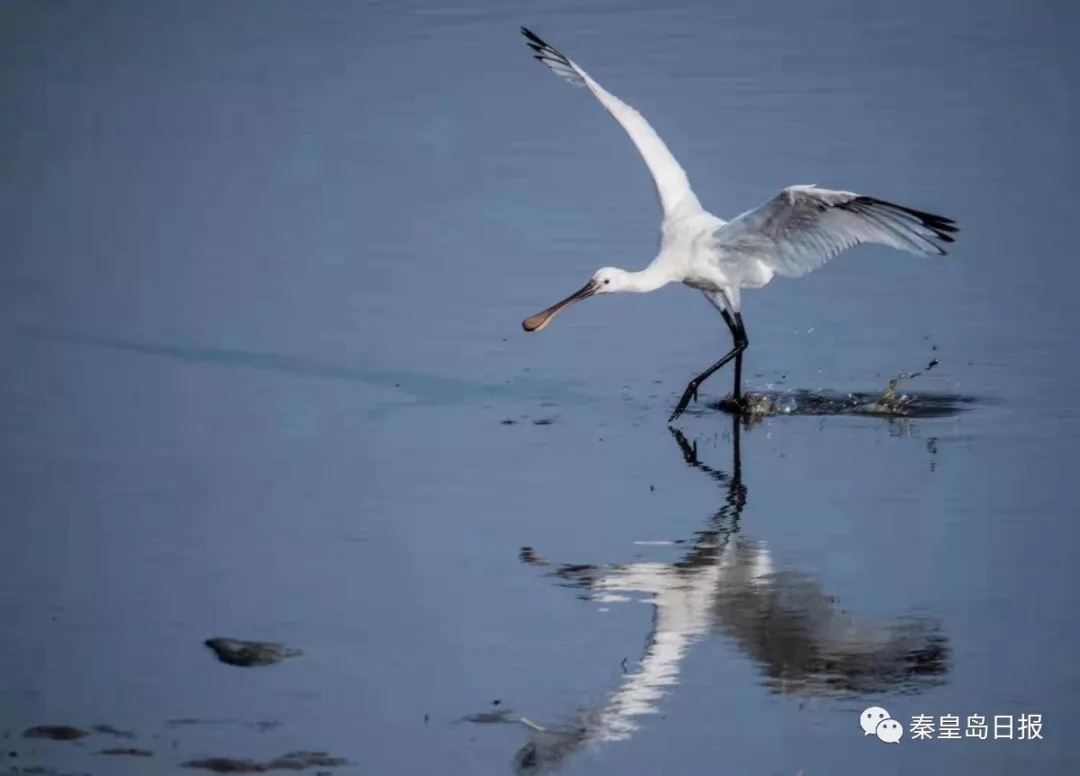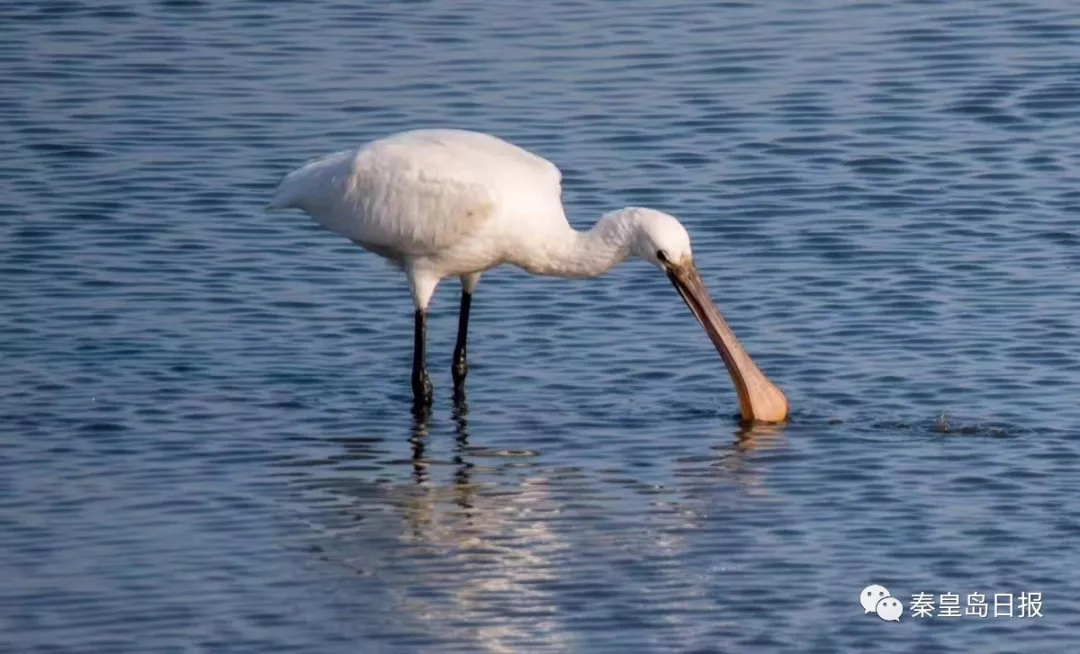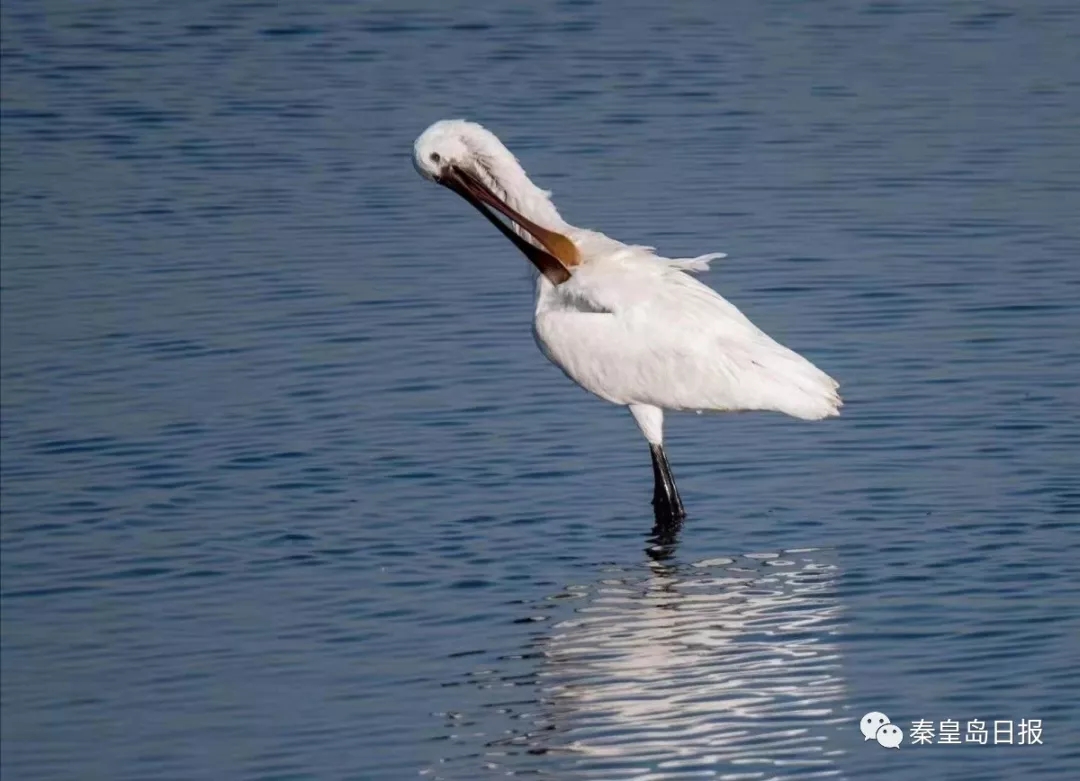 Photo by Chen Linan
"There are hundreds of species of birds in Beidaihe, which is the best bird-watching base in north China. I come here to watch birds every summer and autumn. It will be great if I have the opportunity to photograph the spectacular scenery of the 'thousands of birds flocking on the sea'." said Jiang Wei, a member of the Qinhuangdao Bird Watching Association.
On the wetland trestle, Hu Xiaoyan, a member and patrol inspector of Free Flying Wings project of Qinhuangdao Association of Bird Watching (Lovers), together with many other birdwatchers, was recording the elegant moments of the birds with her standard equipment: telescope, super long-range fixed-focus lens, wide-angle lens, and two SLR cameras.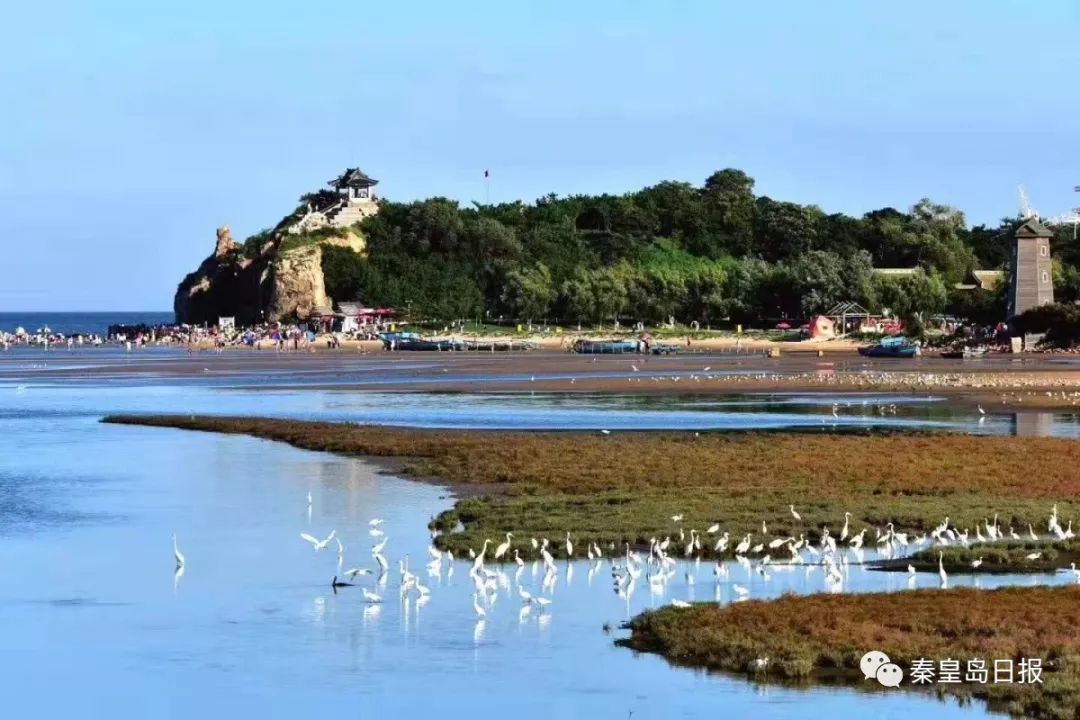 Photo by Chen Linan
As a bird-watching enthusiast with nearly 10 years of bird-watching experience, Hu Xiaoyan has enjoyed the grand scene of "greeting the sea gulls everyday" for many times.

"One of the Free Flying Wings project patrol inspectors photographed a black-faced spoonbill landing on the wetland on August 17, fortunately, I also photographed it the next day, two of them." Hu Xiaoyan said excitedly. "The black-faced spoonbills fly over Beidaihe Wetland every year, but this is the first time to record their landing." she added.

Hu Xiaoyan told reporters that the species of birds have increased, so have the quantity of some birds. This is the obvious change she observed in the Beidaihe wetland in the past two years. The migratory birds also attract many birdwatchers from home and abroad.

Qinhuangdao has been hailed as the "bird watching resort". According to Liu Xuezhong, secretary general of Qinhuangdao Association of Bird Watching (Lovers), there are 1400 species of birds in China, and more than 500 species of them are in Qinhuangdao. In recent years, Qinhuangdao has made efforts to build an eco-friendly city by implementing the source pollution control project and strengthening the comprehensive improvement of rivers, which provided a good habitat and supply station for birds.

International Channel
http://www.qhdnews.com/en/index/
International Channel Mobile Client
http://www.qhdnews.com/en/mobile
Chinese manuscript
https://mp.weixin.qq.com/s?__biz=MzAxNzMzMTg2MQ==&mid=2650178987&idx=7&sn=63345e70c44b5a3cd069ec014a7db65b&chksm=83e50651b4928f4753c579a52f5f7840805b7279706939f1742199512ee5dc4060066743d968&scene=0&xtrack=1&pass_ticket=hovOOQRvI1xXmEp31j5BhHrVYtb7xfYEIjvulamouuk%3D#rd