Reporter: Li Yan

On the evening of September 11, the Cultural Square Theater was packed. 2019 "Autumn Chrysanthemum" national concert themed with "Celebrate Mid-Autumn Festival, praise our motherland" kicked off in Qinhuangdao.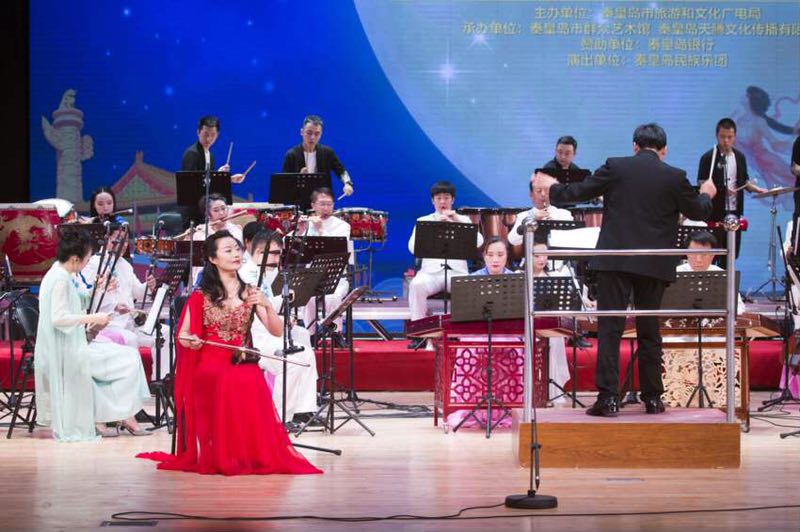 On the occasion of the Mid-Autumn Festival, this performance provided the local people with a platform to have close contact with traditional art, not only strengthening the family bond in the fine festival, but also expressing the sincerity to the motherland on National Day. The Erhu (Chinese traditional musical instrument) concerto My Motherland was magnificent, and the artists used the bowstrings to "sing" the deep love to the motherland.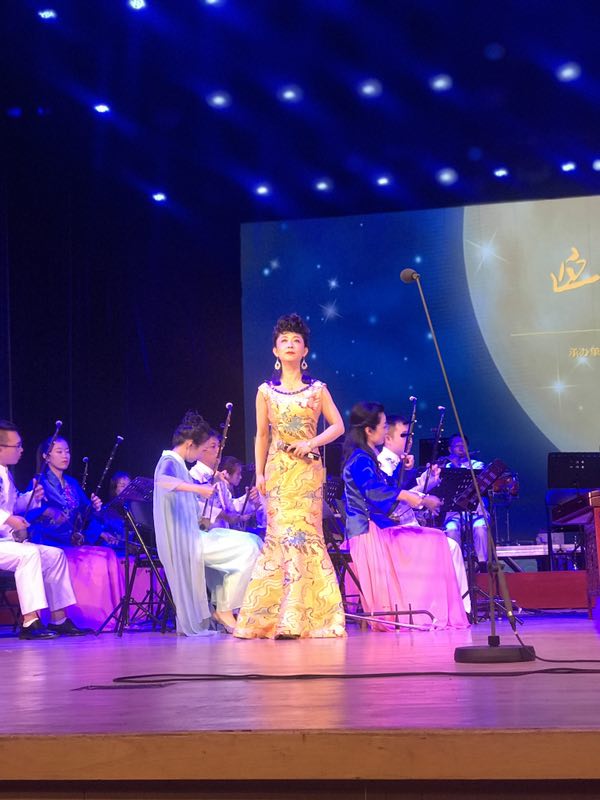 This year marks the 70th anniversary of the founding of the People's Republic of China. Over the past 70 years, the various undertakings of the motherland have flourished and the cultural industry has grown. The National Orchestra of Qinhuangdao has been aiming to inherit classics and promote folk music, to bring together folk music "fans" from all walks of life, so that more audiences can understand and love folk music through concerts. "I was very shocked when I enjoyed the folk music performance for the first time. This is a unique cultural symbol of the Chinese nation. It needs to be spread and inherited. I will encourage my children to learn folk music and get a national self-confidence from it!" said Mr. Huang after watching the concert with his 3-year-old daughter.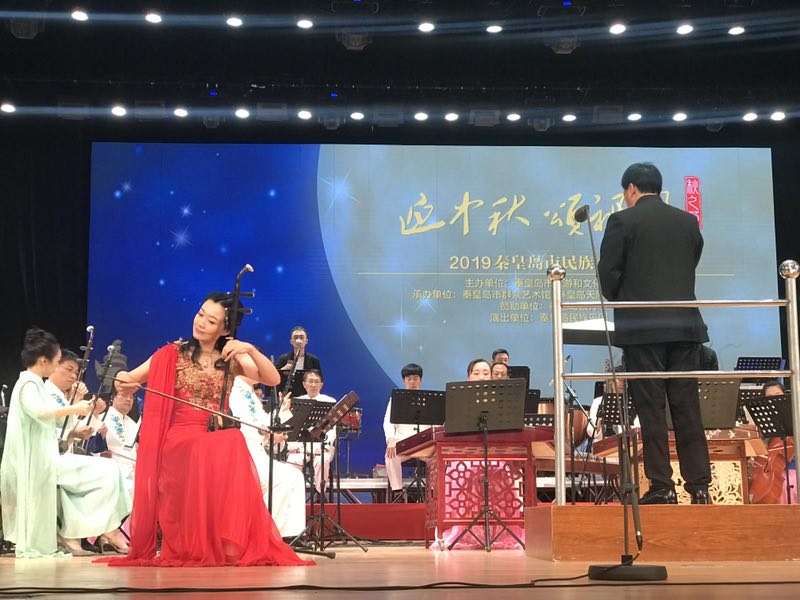 The national orchestral Prelude to the Celebration draws a scene of festival celebration with the suona horn and drum; the song Wang Yue(Watching the Moon) expresses the longing to the motherland of the man far away from home, and the Mid-Autumn Festival reunion in people's hearts; the majestic folk music ensemble Dunhuang combines the Chinese Western-style and Indian style with the characteristics of Chinese national musical instruments, embodying the diversity and legendary of Dunhuang, the only place collecting the four ancient civilizations; the national orchestral music Hongyan(Swan Goose) which is based on the Inner Mongolian folk song leads the audience to listen to the most pristine soul of the Chinese nation through music... These classic programs presented an audio-visual feast to the audience with good memories.
"This is our beautiful motherland, a place where I grew up." Great changes have taken place in 70 years. We worked hard to make our motherland more prosperous. The Erhu concerto My Motherland is to celebrate the 70th anniversary of the founding of the People's Republic of China performed by the national music troupe. We express our patriotism with the folk music. Everyone is deliberately performing and sending the best wishes to the motherland. We are proud of our motherland!" Zhang Wei, the head of the national Music Orchestra, played with exquisite piano skills to express his love to the motherland, completed the work with deep affection, and received thunderous applause.

International Channel
http://www.qhdnews.com/en/index/
International Channel Mobile Client